2020 and 2021 have triggered the 'do better' movement. Do better in regards to racial justice. Do better in social equality. Do better in economic equality. And DO BETTER in environmental responsibility.
If you've found this article, you don't need convincing that the way we live in connection to the planet needs to change. However, maybe you're a little stuck and that hopeless, 'What can I possibly do for this?' feeling is starting to seep in.
Well, below you'll find some really simple first steps and guidance.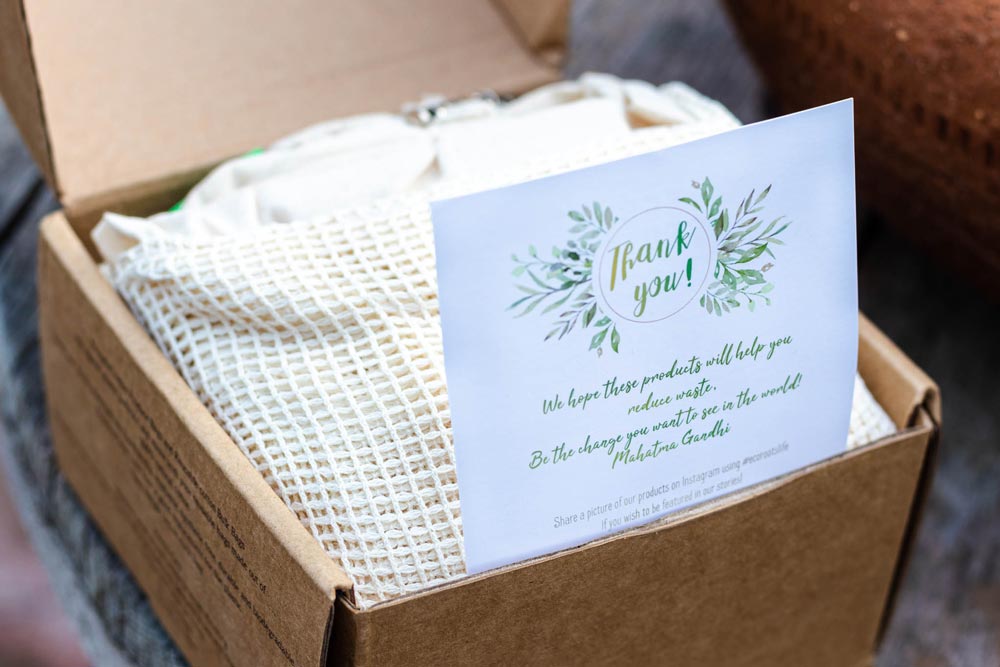 Cloth grocery & produce bags
It's no secret. People have been switching away from plastic bags at the supermarket for ages. Some areas around the world have even made it illegal for chains to offer plastic bags to consumers. However, companies have relied upon switching to paper bags to meet the needs of an unprepared public. That is why we must continue to push for a change in public mindset.
With all the different options and fabrics out there, what is the best kind of cloth grocery bags? Get a bag that can be washed, is durable and made from sustainably sourced material. Brownie points if you can purchase one that is also made *somewhat* locally.
The issue with textiles is that many are still produced in factories in Asia and Southeast Asia where issues of inhumane working conditions continue to be of top concern.
Do your research. Find out what can be grown and produced in your homeland (or nearby). If you live in the US, check out the organic cotton produce bags from EcoRoots!
Cotton totes for bottles
This is particularly useful for all of you booze hounds or oil aficionados out there. It will keep your bottles safe when you go shopping and keep you from having to do silly things like individually wrapping bottles so they don't clank around in your bag. Win win.
Silicone bags
Stepping away from Ziploc baggies is a huge change for many people. For some, especially you water sports lovers or backpackers, it may seem impossible. How else do you keep things dry when doing your favorite activities? Enter the silicone bag. These bags are completely washable, super durable and reusable.
Next of course, if you are just using these plastic bags for food storage in your home, the change is more of a personality switch. Instead of reaching for the plastic bag, take the extra second to find the lid to one of your Tupperwares or glass containers to put leftovers in the fridge.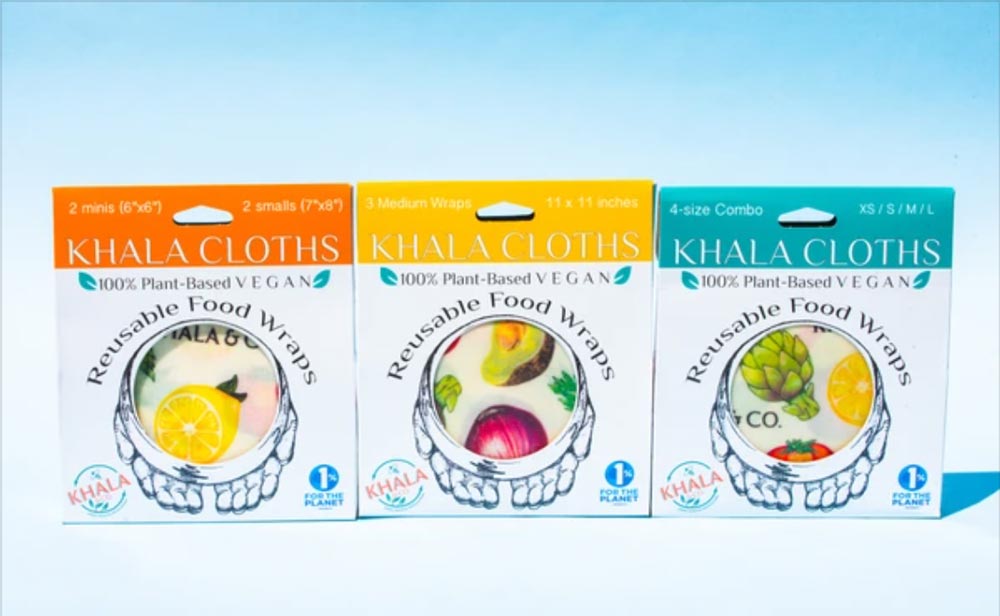 Silicone flexible lids or beeswax (or vegan) food wraps
These inventions are quite impressive. There may be a time where you really do need to cover that serving bowl and the normal plastic clingwrap would do just the job. Now there are so many better options: beeswax, vegan or silicone 'lids.' They make for a great lid (silicone can even be water tight!) on top of your serving dish. That means, not only is the plastic alternative better for the environment, but it's also doing a better job!
Linen bread bags
It doesn't get much better than fresh bread, hot out of the oven. Skip the paper (or worse yet, plastic) bags in your home bakes and store in these bags. It's more effort to bake your own bread, but it's a delicious, worthwhile effort. You'll never want to go back to store bought!
Packing and travel
It may have become habit for you to separate travel items, especially bathroom goods, in plastic for ease of organization and cleanliness. Using a combination of glass containers, silicone bags or repurposed cloth bags is more waste conscious. Check out this *free with purchase* tote from Girlfriend Collective which is made of repurposed plastic bottles and recycled materials.
You set an example when ditching the plastic here because every time you have to unload your toiletries for a flight, people see a different way of packing. It may feel like a small, insignificant effect, but every time someone else witnesses others doing something different, it triggers their own analysis of what is normal. (That's why you should pick up trash when you're out and about too!)
Flower bouquet tote
Sometimes flowers are nice to have at home, aren't they? The majority of prepackaged flowers in the grocery store come with loads of plastic. That's where a reusable tote comes in handy. Repurpose a cloth bag (you could even cut and reshape one to fit a bouquet perfectly) and take it to your local farmers market. Pick out the perfect bouquet for your family dining room table and enjoy a plastic free indulgence.
Skip the liner in your trash
The wonderful thing about starting to compost and separating garbage means that your trash is less… goopy. Especially if you have chosen a more plant-based diet, the majority of your 'waste' can go to your compost container and straight out to your garden or to the green compost bin without getting a single plastic bag in the way.
Now, for the actual trashcan. Get away from lining your bin by sticking with these rules:
Purchase home and food items that produce the least amount of garbage (buy in bulk when possible!)
If impossible to avoid, rinse and dry out items to be put in the trash so that you don't get leakage
For places where flushing paper down the toilet is impossible, switch to a bidet (squeaky clean ?)
Take your trash out often and rinse the bin regularly with fresh water over your garden
Flushable dog poop bags
Composting is king when it comes to dealing with our furry companion's dirty deeds, but it comes with some rules.
If you want to compost, make sure that you are not putting the excrement anywhere near your edible garden. As much as you love your fur baby, you will not love how sick you'll get from eating tomatoes grown from their waste. Put it in the compost meant for your decorative flower garden or straight into the bin for the town industrial compost (IF THEY ALLOW IT). You must check with local sanitation authorities to make sure that you have the green light to do so.
Putting it into the bin? DO NOT use plastic bags (and really, don't even use the popular, cheap 'green' bags like those from Costco because they are not actually compostable). If you must use a bag-like receptacle to pick up their browns… see next item.
Get water soluble bags and flush their poo down your toilet. The jury is still out on this one so if you have experience with these items, we would love to hear from you. Send us a message on Instagram and tell us what you think about flushable poop bags. While you're there, follow our page for more ocean factoids, diving fun and eco living tips!
Every little substitute is a vote for change.
Someone important once said, 'Be the change you want to see in the world.' We are committed to making the change and we want you to join us. Use code AZULUNLIMITED here at EcoRoots for a special discount!
Visit us in Komodo
Check out more eco products