When living the dream becomes a reality.
There are few moments in life that shift everything completely. Coming to the realization that you could become a scuba diving instructor and live abroad is one of them.
What does it take to become a Scuba Diving Instructor?
For many, becoming an instructor does not come without losses. Depending on where you are interested in diving, more than likely, you will be far away from your family and friends. You may even choose to be in remote places so your social life can be compromised (the Maldives, remote resorts in Indo-Pacific area,…).
The upside?
You will gain amazing experiences and meet new people who will enrich your life to become your friends or even the love of your life. You will live in amazing places, where each day is an adventure, where your problem-solving abilities are tested every day, and where every day is different even though you always go diving. Without a doubt, you will grow, become a more mature person and get a deeper understanding of this great planet.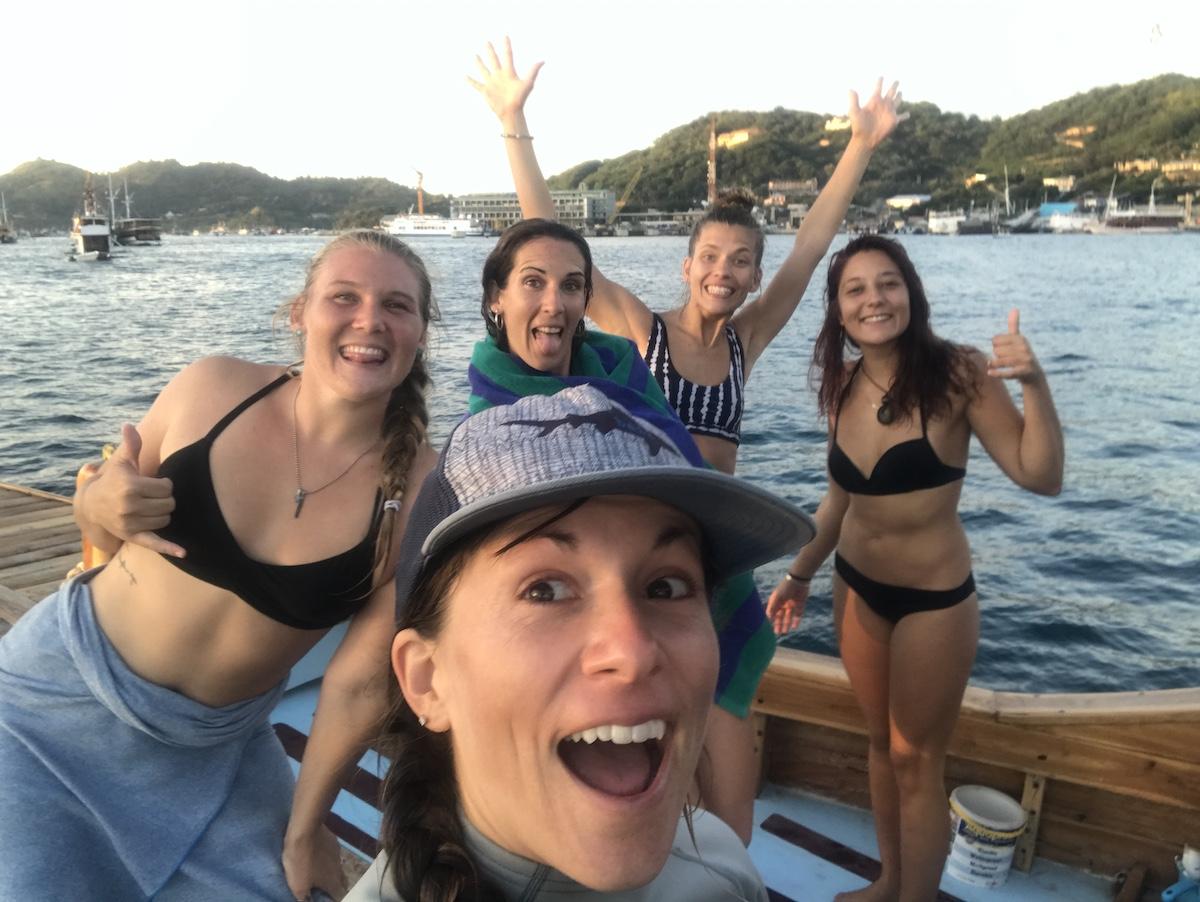 A job with big responsibility
Some people may think that the best part of our job is that when living in tropical holidays destinations you can always enjoy going out and have a party every day (an idea used for some companies to attract customers). It is not a wrong perception at all but you must remember that the following day you are diving and taking care of guests underwater.  
Do you seriously think that partying and going to bed late is ok for you and your guests? Do you think doing a deep dive right after partying is ok?
When responsibility and safety are compromised accidents tend to happen. Choose the shop with which you want to dive and do your training carefully.  The best shop is probably not the one that has the most instructors drinking and partying around town.
As an instructor, you can still enjoy nightlife and party but be wise and responsible with you and your guests. 
As an instructor, you will be an advocate for climate change, a trash hero (collecting trash link to project aware, doing beach cleanups, ), defender of the oceans and a role model for the next generations to come.
What do I have to do to become a scuba diving instructor?
In order to become a scuba diving instructor first, you need to finish all your recreational courses. All organizations have just about the same progress ladder through their recreational courses; Open Water, Advanced, and Rescue & First Aid Course. On the way through the courses, you may want to add some specialties like Nitrox or Deep Diver. 
Then, you need to complete your Divemaster course (here you can find more information about it). If you are doing one of the 'Zero to Hero' programs where you go straight through these recreational courses all the way to Instructor, you need to make sure that you have 6 months as a certified diver and 100 dives before completing your Instructor course.
The more you dive and the more you assist other instructors, the easier your instructor course will be. Make the most of your Divemaster course and absorb as much knowledge as you can. This is the key to your future life as an instructor.
So what kind of salary can you expect working as a scuba diving instructor?
In general, salaries vary depending on location, experience, other skills you can bring to the dive centre (languages, marketing, social media, compressor & regulator maintenance, boat license,…), and if your employers are respectable (IE: do not treat you like a slave).
When looking for new placements right after finishing your instructor course be careful where you end up working. Many dive centres choose to have cheap labour and inexperienced instructors who are dying to teach their first courses. People tend to take advantage of this situation and offer ridiculously low commissions or salaries that later turn out to be insufficient to even pay for the cost of living.
Value yourselves and read into the terms and conditions when joining a company. Ask for a job description, work conditions (schedules, holidays, days off,…) and sign a contract where everything is stated. If you ever face a dive centre not willing to sign any contract, run away from it. 
If you want to learn more about instructor salaries, visit our video on youtube.
Stay tuned for Instructor Courses in Komodo with our Course Director, Aitor Diaz!
Available this summer… Email us at [email protected] for more information
Becoming a scuba instructor will open up the door to a new, amazing world full of beautiful possibilities, but you must be aware of the difficulties and challenges that you may face when doing your training or making a living out of it. It is a wonderful life but also tough sometimes. I am sure you will find inspiring people on your way and that one day you end up in the place of your dreams if the lifestyle is what you want.
Follow your dreams and enjoy the rollercoaster ride!!!
Buen Azul
Sergio Palazuelos Leon
PADI MDST #345513