Labuan Bajo is known as the port city and gateway to the Komodo dragons as well as beautiful snorkeling and dive trips in the Komodo National Park. The city itself is small, but beginning to grow and has its own unique charm. Deciding on how long to stay in Labuan Bajo is really all about the kinds of activities you are interested in participating in during your stay.
If you only want to see the Komodo dragons…
There are only two places to see the famous Komodo dragons and those are Rinca and Komodo Islands. If your main goal with visiting the Komodo National Park is just to see these prehistoric beasts then plan for a full day tour (which can also include other highlights like Padar and snorkeling in Manta Point). 
These types of tours start early in the morning so this means that you would need to fly in the day before and make sure the tour is booked once you get there. Some companies do accommodate online booking, but if you are looking for a budget, just about all of those operate from the main street in Labuan Bajo. One thing to consider is if you are visiting Labuan Bajo in high season (June-October), then you may want to contact companies beforehand and see if they will be able to accommodate you. Since the tours can get back late in the evening, you will have to book your flight out on the following day which means you should book 2 nights of accommodation for your stay. 
Other things you can do in your free time in Labuan Bajo is check out some of the local restaurants or head to one of the view points in town which look over the harbor. Yoga is also available by Bajo Yoga and it's also possible to find some local live music in the evenings!
How long to stay in Labuan Bajo if you are interested in some snorkeling and seeing the Instagrammable spots
Although the dragon tours mentioned above offer some minimal snorkeling options, a really popular option at the moment is a two day, one night snorkel tour. This package typically includes visiting the dragons, hiking in Padar, checking out pink beach as well as snorkeling in several places around the national park. The best part is that you get the unique experience of sleeping out in the quiet national park on a boat. 
SOMETHING TO CONSIDER!
The boats that are used for these day trips are not in any way luxury boats with fancy bedding. If you need a little more comfort when it comes to your sleeping arrangements, it is best just to stick with day trips. A great compromise is to stay on an island near the park so you get that great, remote feeling and then go on day trips from there! Check out XPirates Dive Camp for a great value to comfort deal.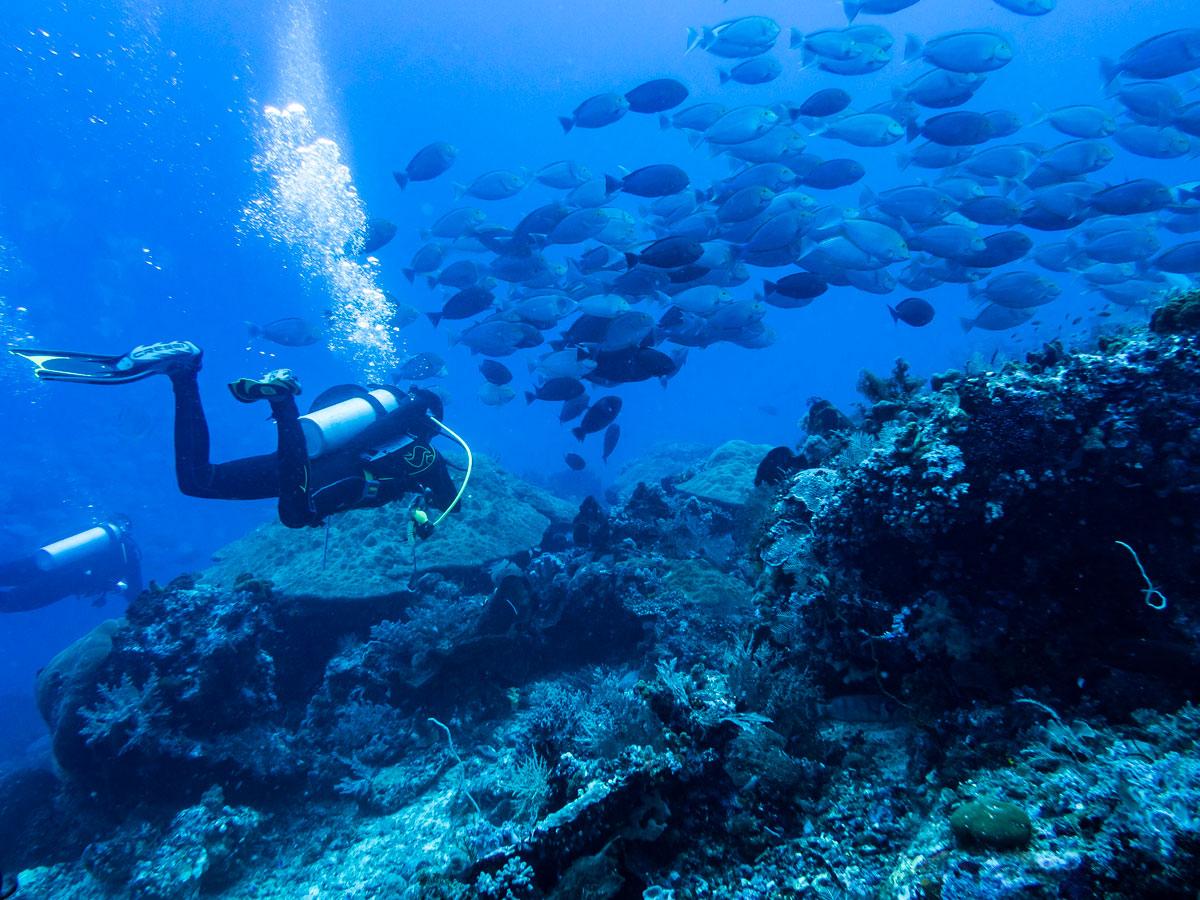 If you're interested in diving, the time frame is more variable…
There are a wide range of activities available when it comes to diving in the Komodo National Park. Loads of people come for their first diving experience ever and complete the Discover Scuba Diving program or jump right into the Open Water Course. 
On the flip side, Komodo is known for its advanced dive sites therefore many people come to Komodo already certified and looking for some thrilling fun dives. The great thing about the national park is that it's possible to go out every day for a week and have the possibility of not repeating dive sites. Of course, that all depends on diver experience level as well as ocean conditions. 
That being said, anywhere from 1 day to 1 week is super interesting for a solid dive trip to the Komodo National park. There is so much to see on dives here, everything from beautiful pelagic life down to the tiniest and most adorable macro critters.
REMEMBER: Plan for flying in the day before your dive trip. Then, get your return flight either late in the afternoon the day after you've been diving or plan for a non-diving trip (like one of the previous options mentioned) the day before you'd like to leave.