What should I choose?
Whether you are planning your next weekend trip or your next long diving holidays (to Komodo to see us of course!) you should be aware of what protection you need depending on conditions in the area of the world to which you are traveling.
As a diver, you should know that body heat is lost 20 times faster while diving than on land. This is the main reason we get cold underwater even in reasonably warm waters. Wearing an exposure suit will help delay this heat loss. Determining the type of suit will depend not only on water temperature but also diving time, weather conditions and personal factors (age, gender, body mass, …)
Nowadays this is also a personal choice as many divers prefer to feel free underwater by not wearing a wetsuit and being able to easily relief themselves underwater (yes, we must admit that everyone pees underwater like any underwater creature).
Lets recap here the three kinds of protection we can use underwater: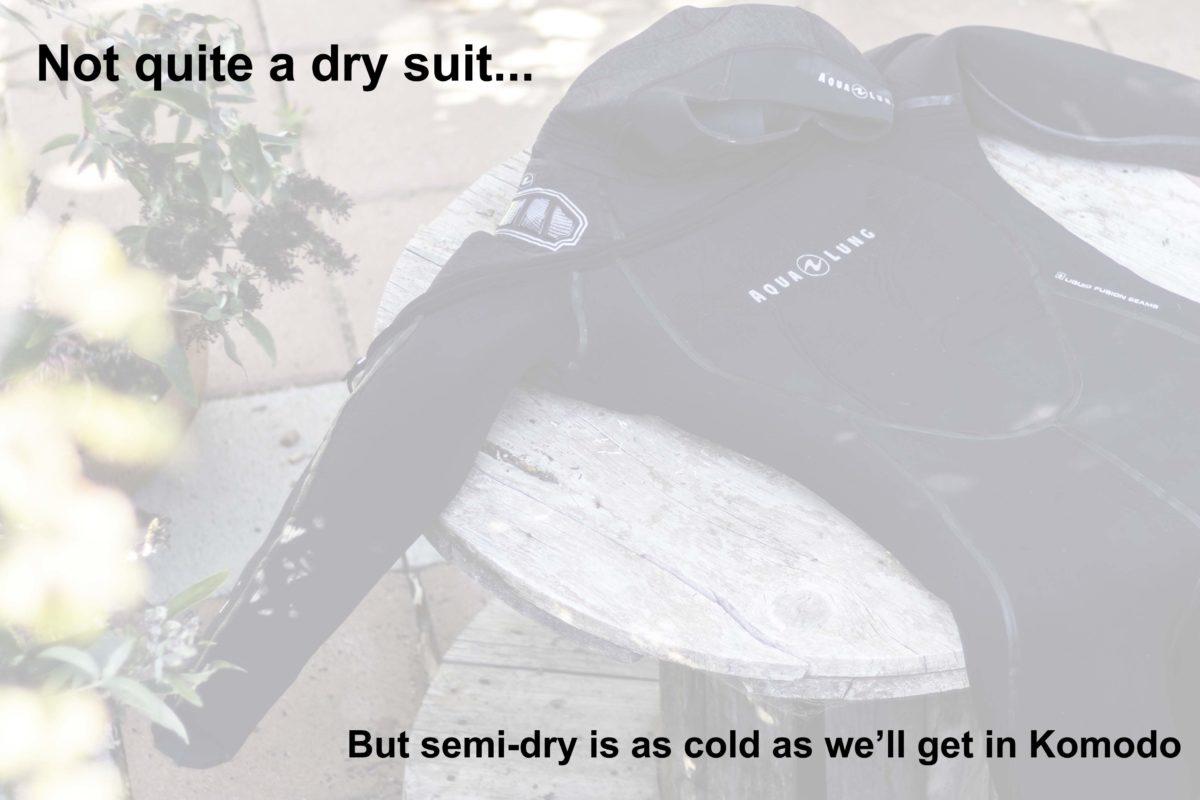 Drysuit
A good drysuit lives up to its name by not allowing water to get in. We can literally go underwater with our clothes on (I have seen people even wearing pajamas!), and the only thing in contact with the water will be your face and hands (unless you use dry gloves as well). Dry suits are recommended when the water temperature drops below 14 ºC (sorry fellow US citizens I still have not been able to memorize the conversion to your beloved Fahrenheit's). Downside? The dryness of the suit is inconvenient if you have the urge to pee, although latest models come with a system that allows the diver to do it without getting completely soaked in your own pee (nobody wants that ?). The other difficulty is that these suits have to fit you perfectly (mainly the seals) and zero holes, otherwise you get a leak and render the suit useless.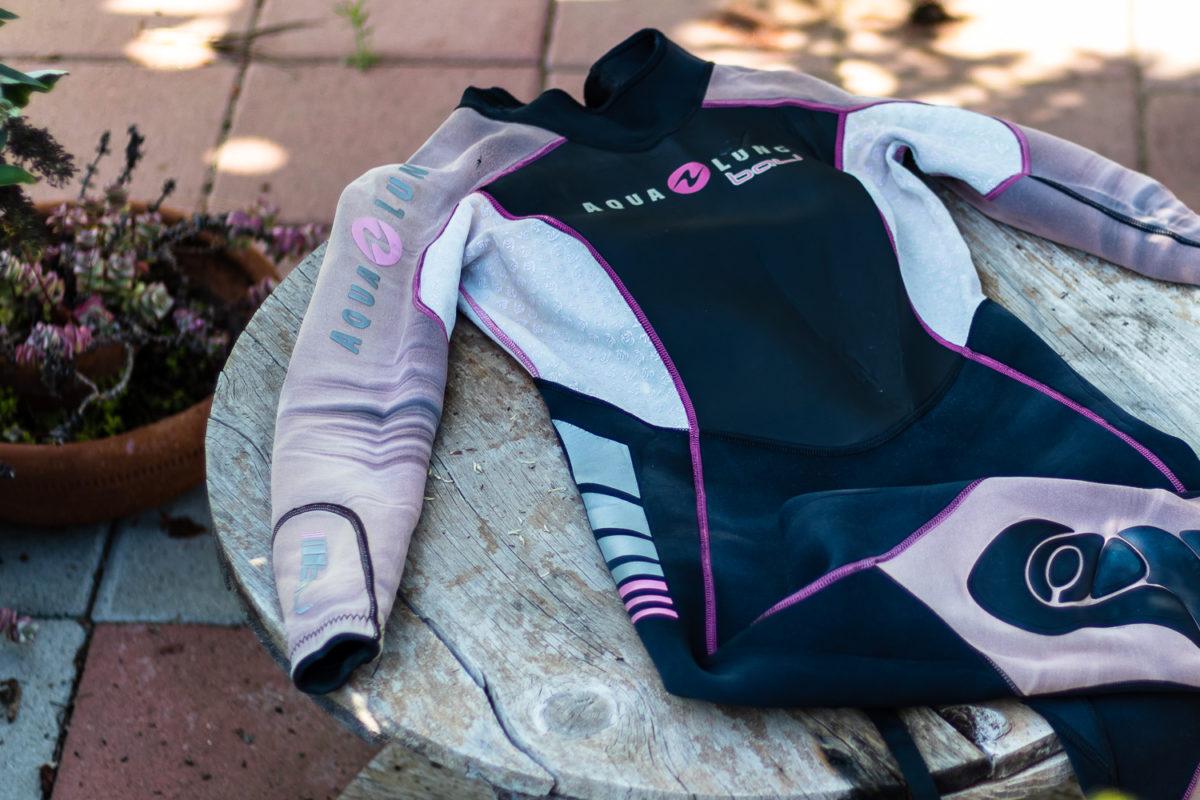 Wetsuit
Water gets inside. The isolation comes because our body is able to heat up the thin layer of water that lays between the wetsuit and our body. The market provides different options depending on the thickness and the type of wetsuit. You can buy from 7mm wetsuits down to 1mm ones, long or short, or even semidry suits (still a wetsuit though). The water temperature goes from 14ºC to anything warmer. The warmer the water, the less thickness you will need. As an example, I have to say that if I m doing 3 dives in tropical waters (about 28 ºC) I tend to use 3 mm long wetsuit but also it is a personal choice because I tend to get cold easily. 
Some people have asked me if you need to wear your bathing suit when wearing a wetsuit. Well if it is yours you can do as you please, but if the wetsuit is rented please wear at least your underpants (I have had some guests diving commando before!!!)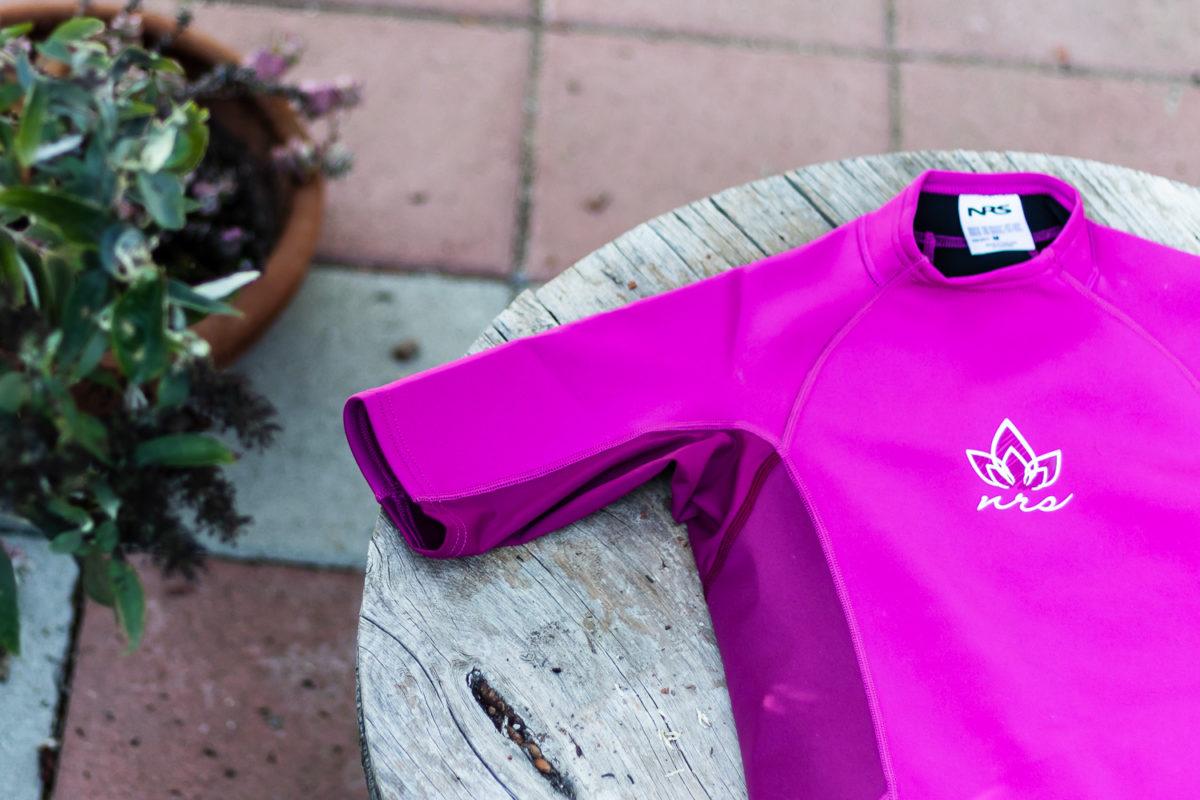 Rashguards or other protection
They do not offer much isolation but protect against other factors like the sun or scratches. This is my favorite option when doing one or two dives in tropical waters. I combine my rashguard with a 1mm neoprene vest. I love it because literally, I can get in the water with no weights on me!! Since your legs have no protection you may get stings from fire coral or jellyfish, but keeping aware of where your body is will help eliminate that possibility. 
Do you need to buy a suit for diving? 
Hmm, this is a tricky question. Some of you may dive only during your holidays, others may dive during the whole year but in different weather locations (making it difficult to choose the right all-around wetsuit) and let's be honest, we may gain or lose weight making wetsuits not to fit in a very short period of time. So, spending money on this piece of equipment would not make sense for some of you. 
So what to do? 
My advice is to buy your own wetsuit if you do more than 20 dives per year. Choose it depending on the diving conditions you will be diving in most. Also remember that wherever you are going to go diving they will offer you a wetsuit for a very reasonable price (except in the Maldives, sorry…) or it might be included in the dive price. 
Some people do not like to use rental wetsuits as they do not know who has been using it or if they peed inside (we always wash the wetsuits after use, but that is the reality).
In this case, you have your answer, buy your own, but do not forget… there are two kinds of divers, those who pee in their wetsuit, and those who lie about it
Hope this helped you and stay tuned for more!!
Happy bubbles
PADI MSDT
Join us on YouTube!
Subscribe and tell us what you want to learn. Our silly, educational scuba diving videos are completely free and designed to help all of our students wherever they are in the world.