I decided to put together a different kind of video… You can read my thoughts of that time below, or listen to this script in my last vlog of Colorado.
The shift in weather has perfectly matched the mood here in Colorado. Storm clouds have consistently enveloped the sky in the afternoons, dark and brooding, lightning dancing and thunder vibrating through the mountains. Then, there are moments of intense light when the sun breaks through and encourages the summer flowers and trees to release their scent along puddly trails.
Darkness with the light. Being honest and sharing about the wide range of human experiences allows others to identify and feel less alone. And that's what I try to do with my community at Azul Unlimited.
Finding Sobriety
I mean, I know I'm in the business of scuba diving, and we're here for the good times, but the reality is, we all have hard seasons, and I know from experience that some people in this industry do not have a place where they feel supported. I want to be a support to those people.
I remember back to 2019 when I was just about to open the business in Indonesia and I hit my bottom with drinking. It wasn't anything spectacular or particularly noteworthy. It was simply one of those moments when clarity hit and I was sick and tired of being sick and tired. I felt so lonely there (and honestly I felt that way anywhere I lived while working as a scuba instructor). People don't realize how challenging it can be to live in a place where most people you meet and vibe with are only around for a few days, or if you're lucky, a couple of months.
I needed a community and I needed one that wasn't built on drinking after diving all day. I looked up AA online. I found out there weren't any in-person meetings on Flores Island, and back then, Zoom meetings weren't a thing. Instead, I found an email group and that's how I started my sobriety journey.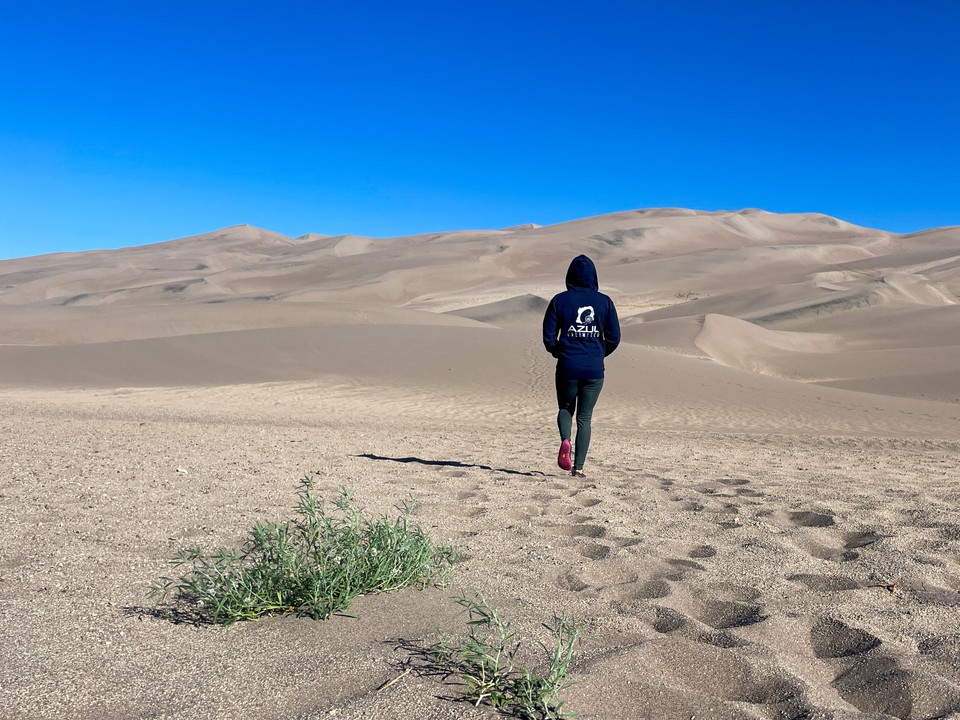 Building my own community
I bring this up because whenever I am in times of difficulty like facing the loss of a person, a pet, a job, or a relationship, I'm reminded that I'm resilient as long as I keep up with my spiritual practice, show up in service to others, and stay in community with people I care about. Time moves on, feelings shift, and answers to questions slowly become clear. It's all about riding the waves. Sometimes we can cruise with ease and grace, other times we face plant and get a whole bucket of salt water shot up our sinuses.
So, what I want to say with all of this is, if you're struggling, I want you to know I'm here for you. If you're experiencing joy and success in life, I'm here to celebrate with you. I love this little community we've created here and I want to nurture it into the thing that I needed so desperately in my early years of working in the diving industry: Community, mentorship, and support.
Vanlife and sitting with discomfort
Colorado has been an interesting place to spend this time. There are a lot of people in the vanlife community who run when things get hard. Life happens and they cross the country trying to leave the demons behind, but the emotions always catch up. I'm a big believer of being right where I'm supposed to be and slowing down when I get uncomfortable. However, after about 3 weeks of sitting with this stuff, it feels like it's time to pick myself up and keep moving. As much fun as alpine lakes are, this ocean baby is in need of some vitamin SEA. I am ready to head back to the ocean.
Join me on upcoming Azul Unlimited dive expeditions