Many years ago, watching the movie, 'Jaws,' we all felt that intense, gripping fear when the great white shark threatened swimmers in the calm waters of the island of Amity. Many people have maintained that same fearful perception of sharks. To them, they are predatory animals, devouring humans without any regard. This fear made humankind declare sharks as enemies of mankind and for anyone to willingly jump in the water with them was a fool's errand. Despite this reputation, many of us have seen the reality of these creatures and diving sharks has become one of our favorite activities. 
Years after seeing the film for the first time, I can assure you that diving with sharks is one of the most incredible and satisfying experiences I have ever had in my lifetime. The best part? Komodo is a beautiful place to enjoy this activity from our very own boat, Asmara.
You may see white tips, black tips and grey reef sharks in dive sites like Castle Rock, Crystal Rock or The Cauldron. 
Sharks are cartilaginous fish (their skeleton is made of cartilage and not bone).
This group includes small species of the deep sea all the way up to the great whale shark, the largest of the fish, which can measure up to 18m and feeds only on plankton. Some 360 species of sharks are known in the world, distributed in all oceans and even in rivers (the Sardinian shark – or Bull Shark for English speakers – goes from rivers to sea waters due to its ability to adapt to varying salinity of the environment). 
Its reproduction varies with the species and can be oviparous (eggs) or ovoviviparous (live breeding live in a placenta similar to that of mammals).
They are predators located at the top of the food chain thanks to their morphology and characteristics as their sensory system, highly specialized for hunting.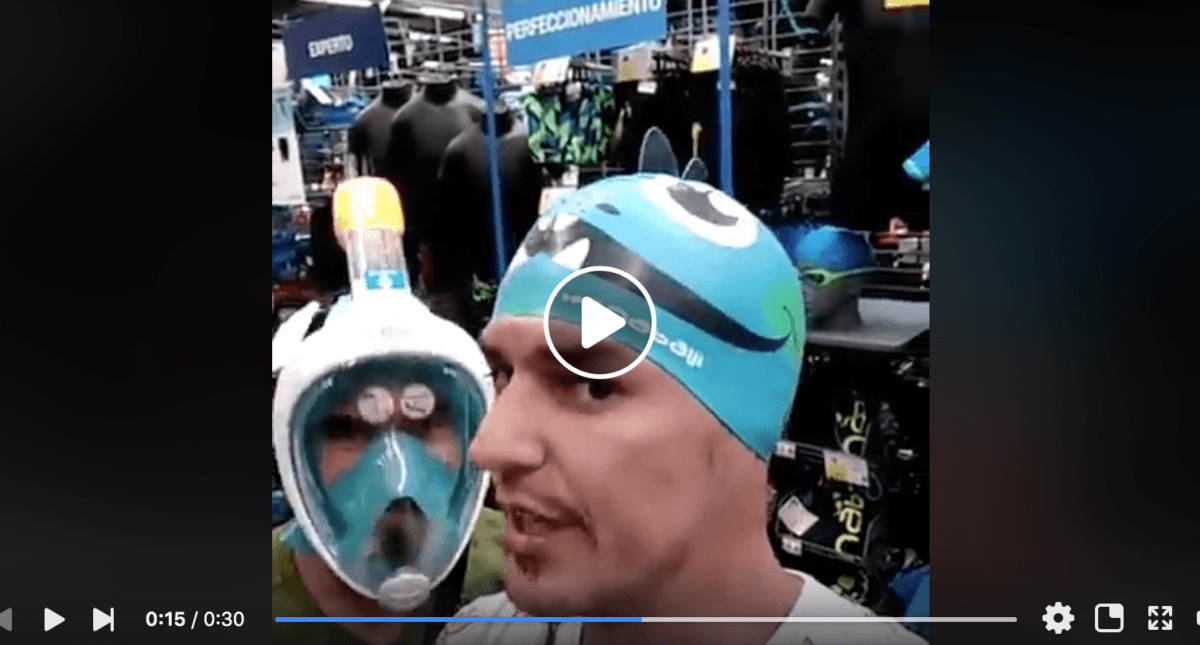 Personal Experience: Diving all Around the World with Sharks
Sharks have always fascinated me since I was little when I would watch videos of Cousteau and other documentaries about the underwater world with my father. Even though my father was a diver and I loved the sea, I did not overcome my fear of the depths until I turned 32. Since then I have been in love with the underwater world and its inhabitants. I still remember the first time I saw my first shark. It was in October 2011 in Gili Trawangan, Indonesia. I was doing my PADI Advanced Open Water Course and we were going to do an immersion in Shark Point (the name says it all). My first two sharks were two white tip sharks (Triaenodon obesus) that appeared during the dive to cause my first adrenaline injection of the day. Since then, every time I go diving, I dream of finding these fascinating creatures and having another encounter, another shot of endorphins to live the experience with more intensity and happiness.
In 2014 I became a diving instructor and since then, have loved the experience of being responsible for guiding and educating other divers about shark diving. Since then, I can say that I have tried to transmit my knowledge and my experiences to other people so that are excited about the possibility of seeing sharks.
Life has allowed me to guide scuba diving with sarda or bull sharks (Carcharhinus leucas) in Playa del Carmen, Mexico, with black fin sharks (Carcharhinus brevipinna) in Maldives. In both places, the dives were unique and specifically planned for viewing these sharks. Other species I have been fortunate enough to see are the black-tipped shark (Carcharhinus melanopterus), nurse shark (Ginglymostoma cirratum), whale shark (Rhincodon typus), gray reef shark (Carcharhinus amblyrhynchos), zebra shark (Stegostoma fasciatum), and thresher shark (Alopias vulpinus).
Types of Diving with Sharks: Responsible Diving
From my experience, I would separate diving with sharks into two categories: with or without feeding.
Chumming the water is a way to make sure that sharks are going to be there the moment we jump into the water. There is some controversy in this regard because feeding them means changing their natural behavior pattern. 
At the same time, if this type of diving did not occur, we would not be able to see certain species (for recreational or scientific purposes) or the exposure time would be reduced. If you are signing up for this type of diving, it is very important to choose a dive operation with experienced guides who always follow the regulations for diving time and special procedures.
Diving without food is the most natural of all. It is about observing sharks in their natural environment without modifying their behavior.
In certain places, it is the preferred one since due to the characteristics of the place the sighting of the sharks is easy (for example in some cleaning stations where the sharks come to be cleaned by small fish). In these places, sightings are almost 100% guaranteed, although all of us divers know that we can never assure that they will be there since we don't have the shark's phone number to confirm their presence. Here would enter the dives in which the encounters are casual, that is, we see sharks because we were lucky that they passed through the area.
Whatever type of diving you do in the future, remember to be a responsible diver and respect the environment. All of this can be done while interacting with the sharks safely without chasing, touching or damaging the environment in which they live. We aim to enjoy their beauty, taking only memories and leaving only bubbles.
For more information about diving with sharks, I recommend the following book, "Sharks for your eyes only" by David Martin. David is an expert in shark diving with and without feeding and has compiled all the information you need to enjoy diving with different shark species in different corners of the world. I have had the opportunity to work with him and I only have words of gratitude for all his teachings and advice. He has done great work in conservation, protection, and dissemination of the marine world and especially of sharks.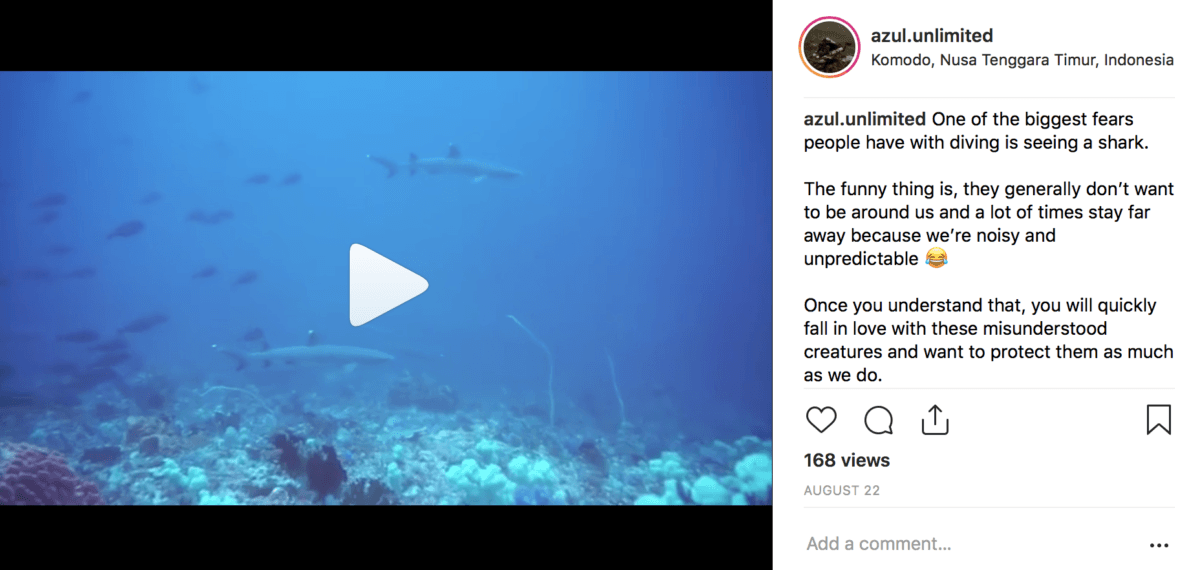 Recommendations for Jumping into the Water with these Awesome Creatures:
I really hope that all people will stop seeing sharks as predatory animals of men. It is true that there are shark attacks all around the world, but they have always been on the surface, where the shark is not able to distinguish between its usual prey and us. 
Listen to the instructions of the guides, follow the rules and procedures and enjoy some of the best dives of your life. The most common sharks are not interested in us and although they are curious, their interaction will be reduced to circling around us and observing (in most of the occasions they will pass by without giving us a second glance).
For me, diving without chumming the water is the most responsible and respectful way to do it, but to ensure the presence of certain species it is possible that some operations use "feeding" to call these sharks in. If you do this type of diving, my recommendation is that you do your research and choose responsible, safe operations of proven reputation.
Join the community of "shark lovers" around the world.
Sharks need our help to regain their population which in recent years has been depleted by poaching (shark fin soup trade) and the fear of their attacks. Without them, the future of the marine ecosystem is uncertain. We need to educate future generations about the important role that sharks play in conservation and the protection of oceans, seas, and coral reefs.
Sergio Palazuelos
PADI MSDT