Our new boat was built for comfortable Komodo tours
Asmara is much more than just the name of our daily diving boat. In Indonesian, Bahasa as the locals call it, Asmara means "love," and that's exactly how we feel about our work. This 18-meter boat has been designed specifically for diver comfort and safety so that you can enjoy the best Komodo tours. It was constructed by a fantastic team of local woodworkers (including our captain, Basir!) and you will see the love and care that they put into every detail. The boat is set up for a total of 14 divers plus staff and crew. You will be safe from the elements in our comfortable, enclosed cabin where coffee/tea are always available. On the roof, you will be able to take in the views of the Komodo National Park while lounging either in the sun or under the shade structure. Remember to bring coral safe sunscreen or we have local, sustainable sunscreen available for purchase in our shop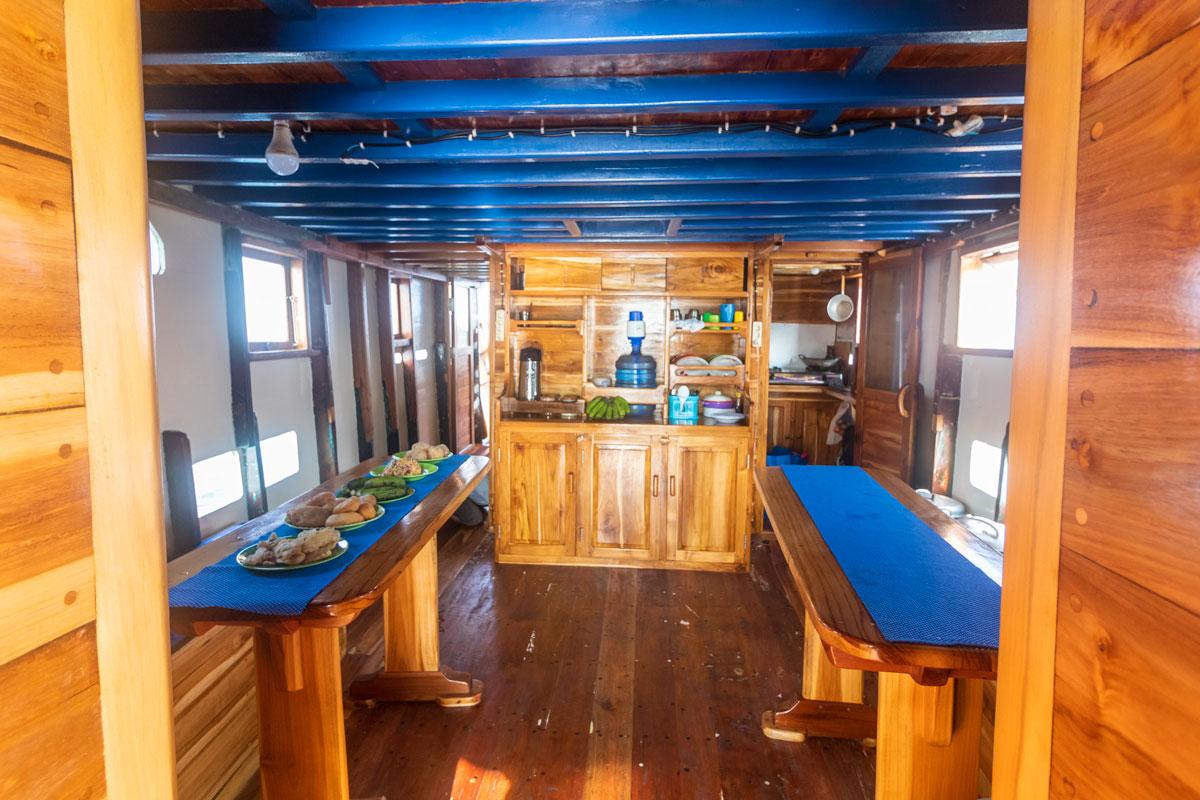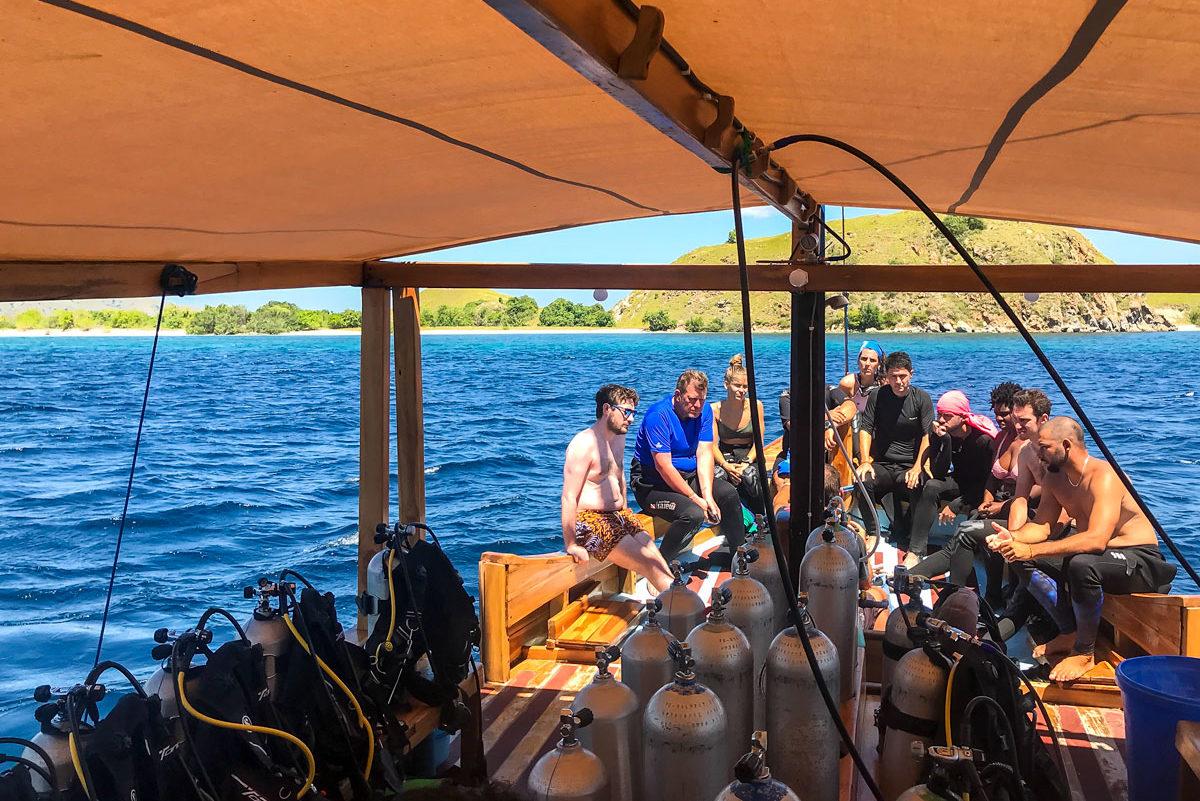 The team
We strive to give you the best quality Komodo tours with the most professional team. From the moment you first email us, we will be focused on giving you clear information and quick responses to your questions.
Our dive team is highly experienced and prepared to help you enjoy the Komodo National Park to its fullest. We are trained to teach beginners all the way up to Instructors and beyond so you will be in good hands with us.
The staff is hand-picked and trained to give you the best customer service experience in Labuan Bajo. We believe in fair pay and equal opportunities so everyone on our staff is treated with respect and compensated for the high level of work we expect from them.
Asmara is the way in which our entire team works in all aspects of our business. Welcome to a new kind of dive shop experience.
Our philosophy
When you dive with us, Asmara, passion is our drive and because of that attitude, you will get a fun, more personal treatment.
We also want you to experience a more environmentally friendly and responsible way of diving. The ocean and its health is our business so you won't find single-use plastics anywhere on our boat or in our shop. We also offer vegetarian food as our primary meal option on our day trips in order to lower our environmental impact (other dietary needs can be met).
Our goal in teaching is to transform you into a better and more conscious diver, always with safety as a priority. 
Get deals and updates on diving in Komodo by signing up for our email list!
Ready to dive in?
We want to share our passion with you, to make you part of it and once you leave, you will become part of our tribe. Let us know what you want out of your time in Komodo, your diving experience and the dates you'll be here so we can help you make it all happen.