The dive sites in Komodo never cease to amaze. No matter how many dives we log here, there is always something new that makes each immersion special and worthwhile. In this blog, we will focus on one of the most visited points of Komodo Center and two of the 'not so well known,' though excellent dives in their own right.
If you missed the last blogs in this series about Komodo dive sites, you just have to follow these links:
A day of diving in Komodo Center
The center of Komodo gives us the opportunity to dive in strong currents as well as quiet, protected areas perfect for beginner divers and photographers. Here we can find everything from manta rays and sharks to the tiniest of creatures. Experienced divers and beginners will be amazed at what they will find in Komodo Center.
Siaba Besar
Within this protected bay we find one of the most visited diving spots in the center of Komodo. In its calm waters there is a huge block of very shallow, hard coral, with a hill that descends gently towards the channel between this dive site and its little sister; Siaba Kecil.
The diving begins in a large patch of sand where we can find a lot of nudibranchs, ghost pipefish, frogfish, seahorses and even flamboyant cuttlefish. The first part of the dive is done in this shallow, sandy area (10 meters approximate depth) while slowly heading towards the coral reef.
The second part of the dive takes us to one of the areas with the highest population of green turtles in Komodo. Here we can see up to 20 turtles in a single dive feeding or sleeping on the hard coral. It's easy to imagine why this place is commonly referred to as Turtle Town! The deepest part of Siaba Besar is a slope of hard coral that goes down to 25 meters depth where the current becomes more noticeable. White tip sharks, sweetlips, unicorn fish, etc, are common inhabitants near or in this channel.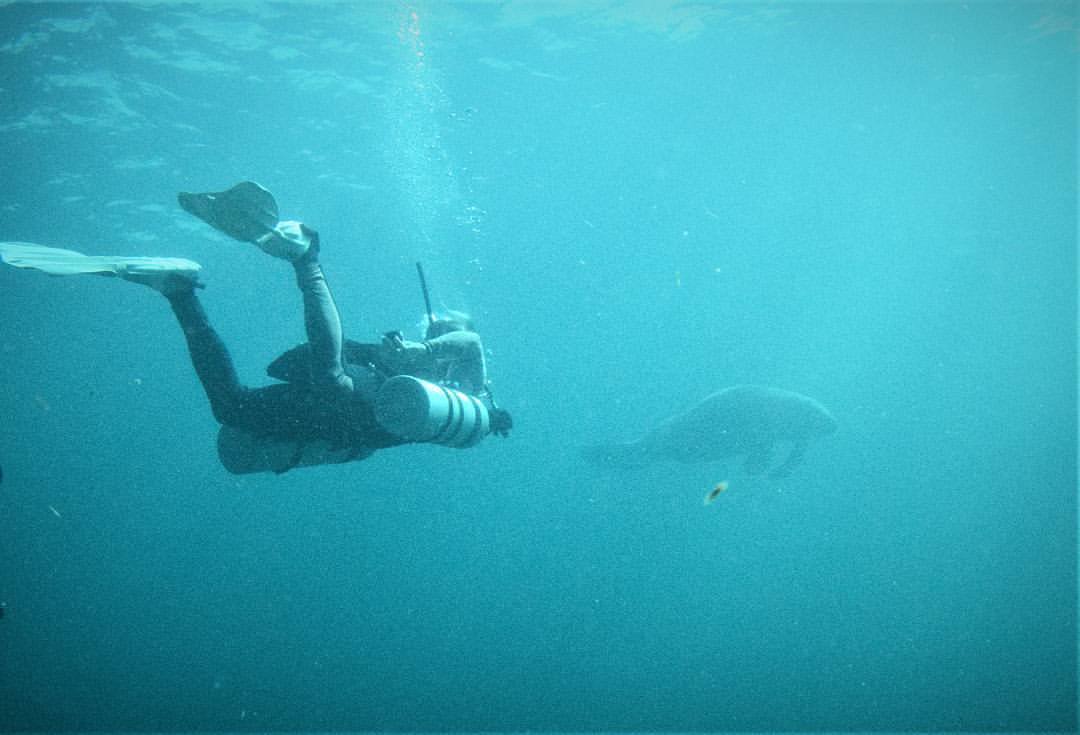 Siaba Kecil
Just in front of the bay of Siaba Besar, is the small island with one of the best drift dives of Komodo. This dive is recommended to do in Rising, when the current takes us from East to West, although it can also be done in Falling. With little current, it is a dive suitable for all levels, but when the current is strong, it is only suitable for experienced divers. A rapid descent or negative entry is key in strong current conditions.
The diving takes place at the edge of the coral wall that goes from 8 to 25 meters in some points. Plagued by small caves, gurgling, hard coral and soft, this wall is a dive full of color and marine life. Blacktip and white tip sharks, giant trevally, sweetlips, etc are found on this wall.
Finishing on the North side:
If the dive is done in Rising, we will end up in a huge bowl of very healthy coral, protected from the current. In this dish, we can find turtles, Napoleon fish, some sharks sleeping under table coral or bumphead parrotfish.
Security stop on the South side:
When doing this dive site in Falling, we end up in the area south of Siaba Kecil. The protected area from the current is smaller on this side, but it is an excellent place to look for Mandarin fish and offers good macro opportunities for those of us with keen eyes.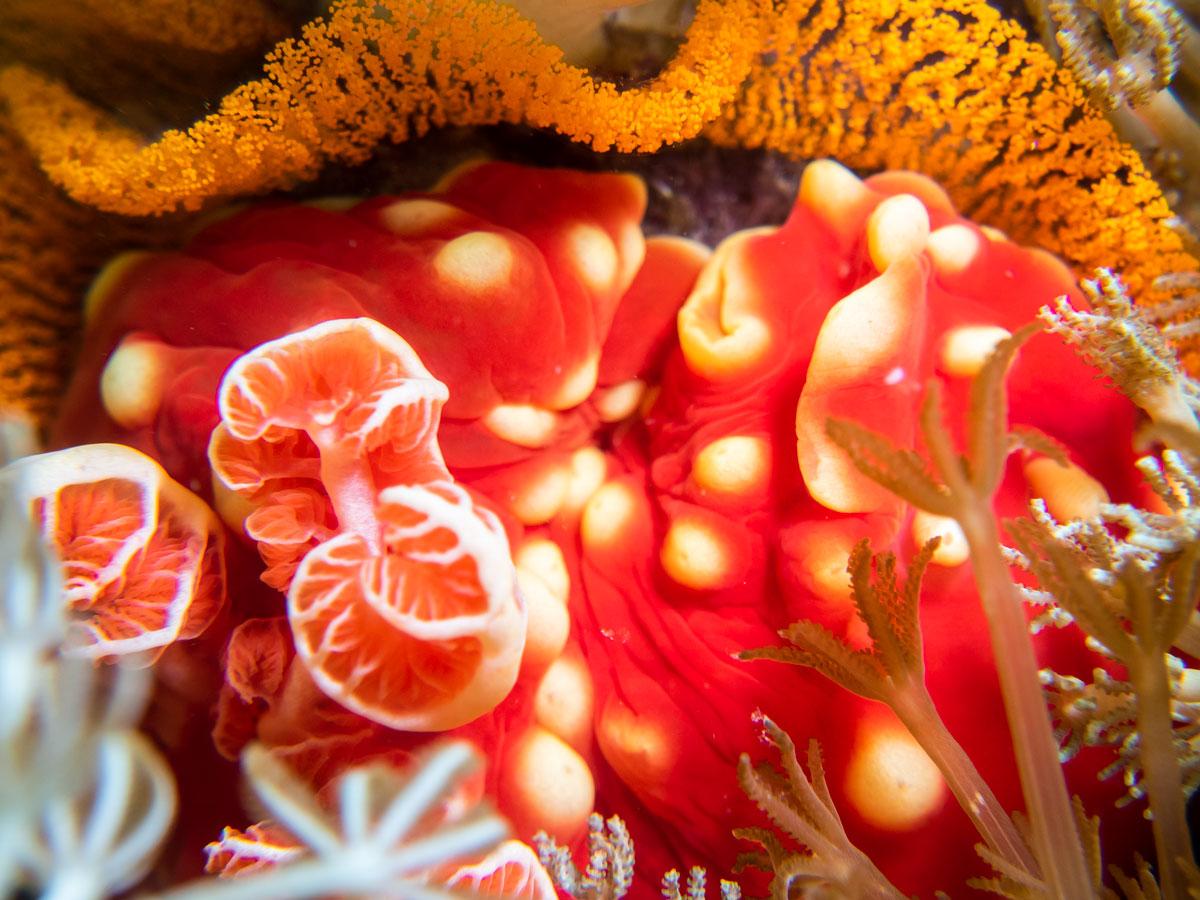 Waenilu
Only for macro lovers! This small island is located near Rinca (where we find one of the habitats for the Komodo dragons. This is a simple dive on a sloping hill that descends gently to 25 meters. Spots of soft coral and sand make this point an excellent place for lovers of the most varied macro. Frogfish, zebra crabs, reebon eels, nudibranchs of all kinds, including the spectacular Spanish dancer are easy to find during the dive.
For the most trained eye.
Small seahorses that are camouflaged in soft coral and an incredible variety of exotic decorated crabs and small prawns, make this diving a favorite for lovers of macro and photography.
The water conditions are not as ideal in Waenilu. Here it is common to have between 5 and 10 meters of visibility as well as slightly cooler water than in the rest of the Komodo diving spots.
Remember, to enjoy the macro you do not need good visibility! Just a good pair of eyes and an experienced guide. Wearing a magnifying glass is recommended as we can find creatures as small as Pen porcelain crabs or feather star shrimps.
The day comes to an end.
It's time to return to Labuan Bajo after these three incredible dives. Time to fill in the logbook, download and edit the pictures of the day and plan the immersions that are to come.
Once again, thanks for following us and do not forget to leave your comments or share this blog if you liked it.
Greetings and good diving.
Aitor Diaz
Course Director #285713