When you think of New Mexico, scuba diving isn't the first thing that comes to mind. However, amid the beautiful desert are a couple of dive locations worth checking out.
Blue Hole, New Mexico
This is the ever-popular Blue Hole–and no, it's probably not the Blue Hole you've heard of before. There are Blue Holes in Belize, as well as Egypt which are much more popular and stunning, but this one is nice in its own right.
The Blue Hole in Santa Rosa is a beautiful, bell-shaped hole in the ground. It is spring-fed, so the water provides a chilly dive at around 61F with gorgeous visibility, and the maximum depth is 81 feet.
Diving at the Blue Hole is a fun combination of simple freshwater diving and essentially treasure hunting. There are some cool rock formations, but the fun part is seeing what other divers have set up for you to discover. Also, this is a very popular swimming and diving location, so there is a possibility of actual treasure hunting for items that swimmers have lost during their fun at the surface. There's also a cave at the bottom, and even though there is a grate blocking off entry, you can check out the cave system entrance.
The Blue Hole is a small dive site, so if it's possible to visit during the week, I highly recommend that. I could see this place being a diver traffic jam underwater, with people stirring up the bottom and messing up the beautiful visibility.
The Blue Hole is a great dive site for beginners, and many people come here to complete their Open Water certification.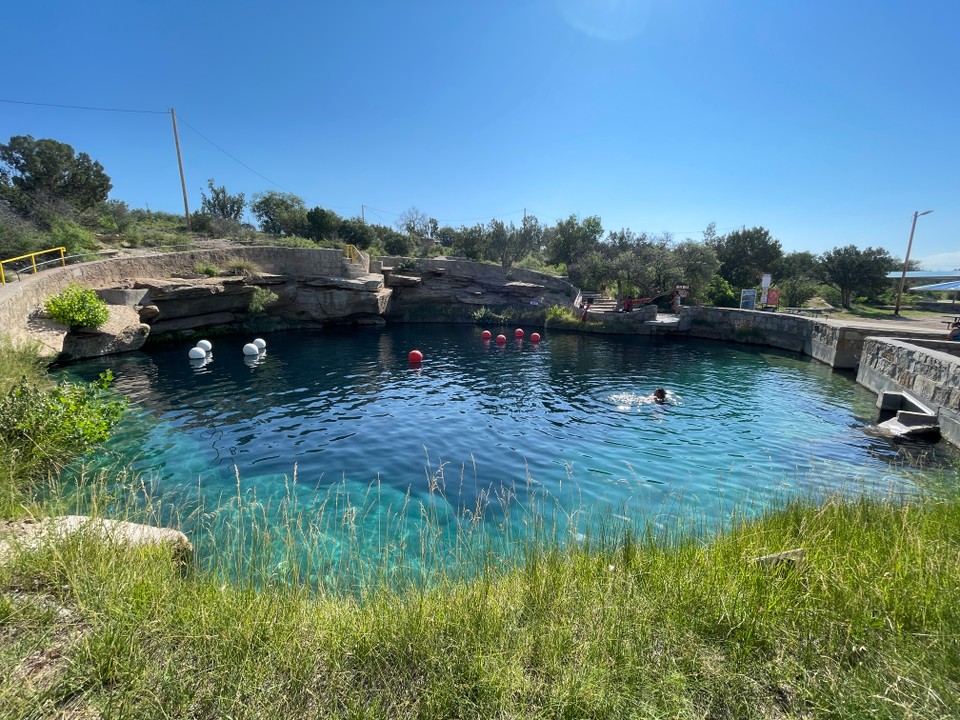 Perch Lake
Located only about a mile from the Blue Hole, this is another shallow dive site that would be okay for all levels of divers, depending on the visibility. Because this is not spring-fed, visibility varies greatly here. The main attraction for this lake is wreck diving, where I've been told a small plane sits at around 40ft of depth.
This spot can have terrible visibility, so mentally prepare yourself for that. When I went, at first, it seemed like the dive would be your average, moderate visibility lake dive, but then I cruised to the bottom, navigating to the plane… Visibility dropped to a milky 0ft, and I literally swam right past the plane without seeing it. I surfaced, went to the buoys, and descended to the wreck, but only spent about 5 minutes swimming around because it just wasn't worth it.
But then again, that's the nature of diving. Sometimes conditions are beautiful, and sometimes they are terrible, but any time spent in the water is still fun and memorable.
Join me on upcoming Azul Unlimited dive expeditions