My coldest dive yet… Scuba diving Clear Lake, Oregon
My last and coldest dive on my DIVE DRY ROAD TRIP was Clear Lake, Oregon. As hinted by the name, visibility is beautiful, and the underwater forest plus the stocked fish life, make it really fun to explore. This is a perfect spot to hit on the way to/from Bend, and you can make a day of your lake visit or hit the road immediately after your dive. The best part is that it's fresh water, so you don't need to worry about rinsing your gear.
On your way towards the lake, follow the signs to the lake and park in the visitor's parking lot. I drove to one area and asked for the best dive parking location in the café/restaurant. The walk to the water from the parking lot is short and easy. There is a toilet right next to the parking lot, making it a really simple stop for a chill dive day. Also, plan to explore the Sisters or Bend area in Central Oregon while you're in the area.
I decided to go in a Southeastern direction for the first part of the dive to explore some of the deeper areas, which are mostly sandy cracks in the bottom of the lake. There is also an interesting fog layer around 20m that could be from different gases in the water (it reminded me of a low-key sulfur cloud like you see in cenotes in Mexico, but without the smell). I did a modified square navigation to see some of the underwater trees south of my entrance and ended the dive in the shallow channel next to the boat dock.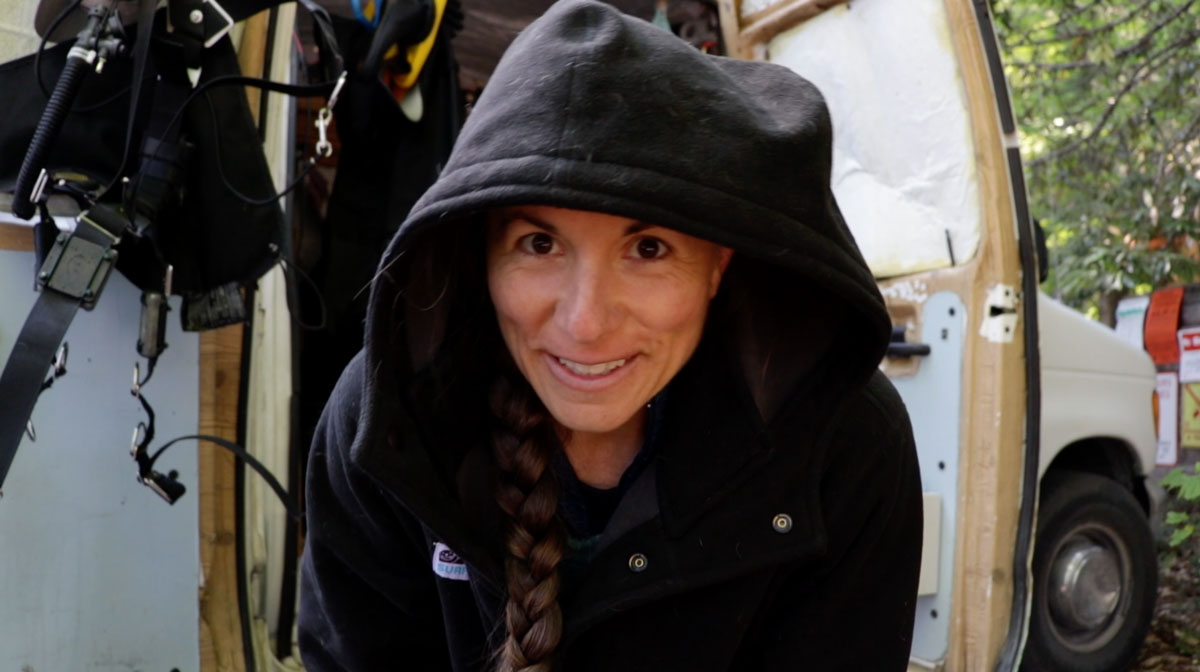 Considerations for the Dive
The water was 6C (42F) when I went in September. There may be temperature fluctuations throughout the year, but plan on it being cold. This is definitely dry suit and dry gloves worthy, but there are divers who have done this in a wetsuit. My opinion? Why put yourself through the suffering?
You will need extra (or warmer) undergarments, and make sure to think about your weighting. It is fresh water, so you shouldn't need as much weight as you would for a salt water dive, but your final weight will depend on the float factor of your layers.
There are A LOT of free camping options throughout the Bend and Sisters area. My favorite resource for finding great spots is iOverlander. There are several fire service roads that are easily accessible in any vehicle, and many are nearby public toilets at trailheads.