5 Things you should know
If you are interested in the expatriate life of living abroad, moving to Indonesia is a great option. The weather is beautiful, there is a growing tourist industry in which foreigners can usually find work and the cost of living is low. However, as with living in any country outside of your birth country, moving to Indonesia does give some difficulties. Before making the decision and paying for the flight, take these 5 things into consideration.
1.If you are moving to Indonesia, you need a visa. Check out your options below:
The tourist visa
When you arrive to Indonesia, most nationalities get an automatic 30 day tourist visa. You can extend that tourist visa to 60 days if you pay for the extension at the airport. During your first 30 days, you must visit an immigration office in order to actually process that extension (and you need to pay a bit more for that paperwork to be done).
The social visa
A common approach to long term stays is to get a social visa. This kind of visa is good for 6 months, but must be renewed (and you need to leave the country) each time it is renewed. For this one, you are going to need an Indonesian sponsor so you can either have a local friend help you with that or an agent who specializes in that sort of thing.
The work visa (KITAS)
If you have a skill that qualifies you for a job, you can apply for a 6 month or 1 year working visa. The process for getting a KITAS is about 1-2 months so it's smart to plan ahead. This visa is more involved so most companies will have an agent take care of it. 
(If you are interested in working in Komodo as a scuba instructor, you MUST get a work visa)
2. Housing is cheap, however, if you plan on staying long term, many landlords require that you pay for a contract up front
This means that even though rent may only be $100 – $300 USD per month, they will ask for the total amount of your contract when you sign. This may only be for 6 months/1 year or it could be as long as 7-10 years. Plan on having that cash available so that you can move into a comfortable space from the beginning. 
It is possible to pay month by month in places called COS, but they are more basic (great for simple living single people). Most of these studio rooms do not have kitchens and vary on other amenities (air conditioning, hot water, wifi, etc) so check out a few different options.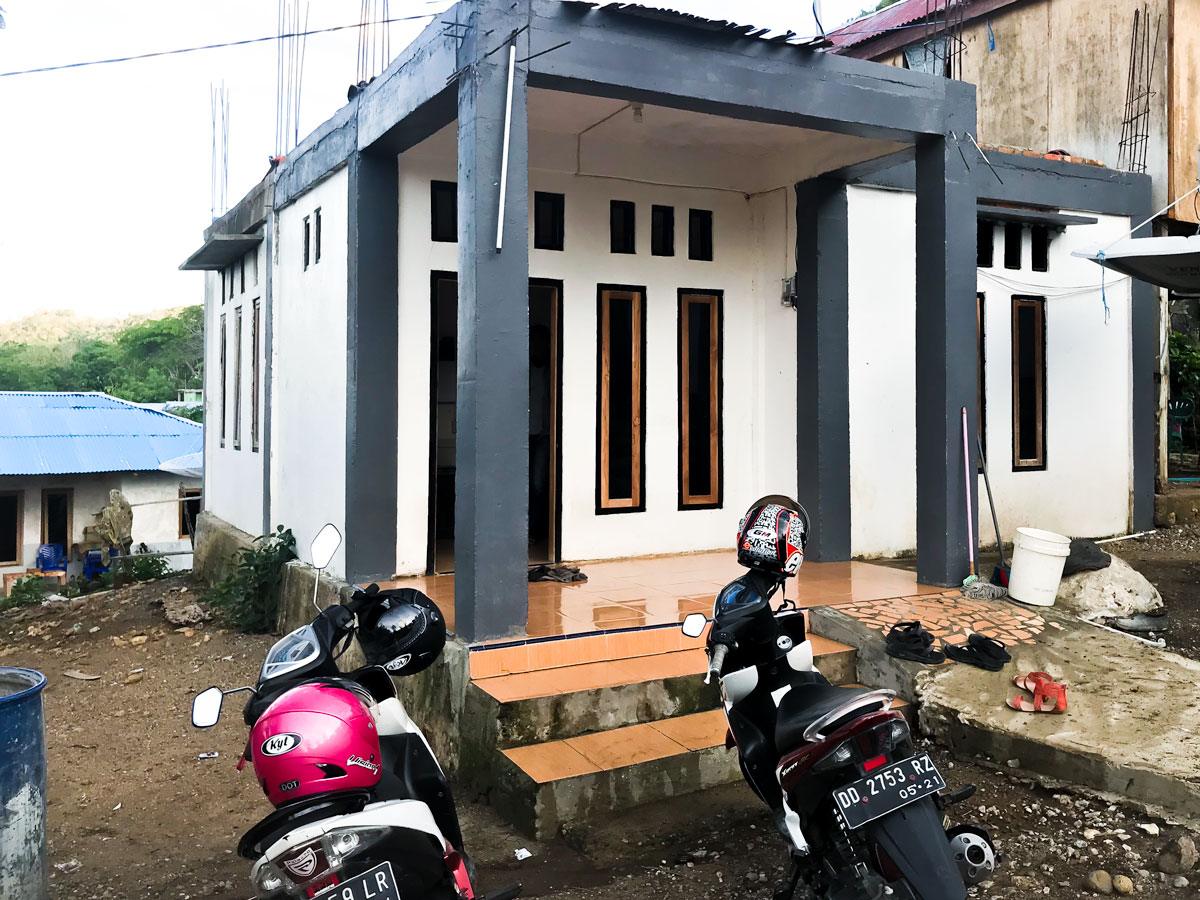 3. The local language is known as Bahasa and there are many dialects
Although many local people in the touristic parts of Indonesia do speak English, the further you get away from westernized spots, the less common that will be. Learning the basics of Bahasa is super useful and will help you to integrate into your new home. The language itself is very simple and can be learned on the streets (or on duolingo!), but the best way to go is by signing up for a language class once you arrive.
4. Get comfortable on a motorbike and make sure you have your paperwork
Everyone travels by scooter and motorcycle. Get your motorbike license before arriving to Indonesia (and an international license too). This will help if you ever get stopped by the police.
If you are buying a motorbike, make sure that the paperwork is all in order. You should receive a 'blue book' and 'brown papers' from the seller.
5. Remember that things work differently in Indonesia and that's ok
Everything takes longer in Indonesia. You will need to practice patience and not get so caught up in how you think things should be.
You won't be able to find things you need so be sure to stock up on special medications or food items when they are available. One of the first words you'll learn in Bahasa is 'habis' which means that they're 'out' or there's no stock of the item for which you are searching. Again, patience, simplicity and letting go is key.
If you're up for a change in your life, moving to Indonesia is a real adventure
Living abroad really does change your perspective on life. It can be used as a cool chapter to give you new perspective into living back in your home country. It can also be the beginning of the rest of your life living in a foreign land. Either way, the decision shouldn't be taken lightly because even though cost of living in Indonesia is low, it still costs a lot of time and money to make a move abroad.
If you're in Indonesia and looking to explore, come visit Komodo National Park with us
Enjoy the waters in Komodo by scuba diving alongside turtles, manta rays and sharks from our beautiful boat, Asmara. Flores Island is also a great getaway from all the well established tourist spots in Indonesia. Come explore with Azul Unlimited.
Scuba adventures on YouTube!
Subscribe for silly, educational scuba diving videos–totally free and designed to help all of our students wherever they are in the world. Ask your questions in the comments below each video to get direct answers from the Azul team.