Plus equipment and training tips!
The right configuration for the type of desired diving
Making the transition from backmount configuration to sidemount can be super frustrating. This is another topic request from my Patreon subscribers, so let's cover when and where diving sidemount makes sense, some equipment options, and what it takes to make the configuration comfortable.
Pros and cons of diving side mount
Pros:
Redundancy (IE Safety). Same as double tank backmount

More gas. Same as double tank backmount

Better trim and buoyancy. Same as double tank backmount

Split up equipment shuttling

If the entrance allows it, staging tanks for easier entry

Diving – line of vision is expanded – you won't miss the sea lions bombing all around you

Ease of switching from sidemount to single tank back mount
Cons: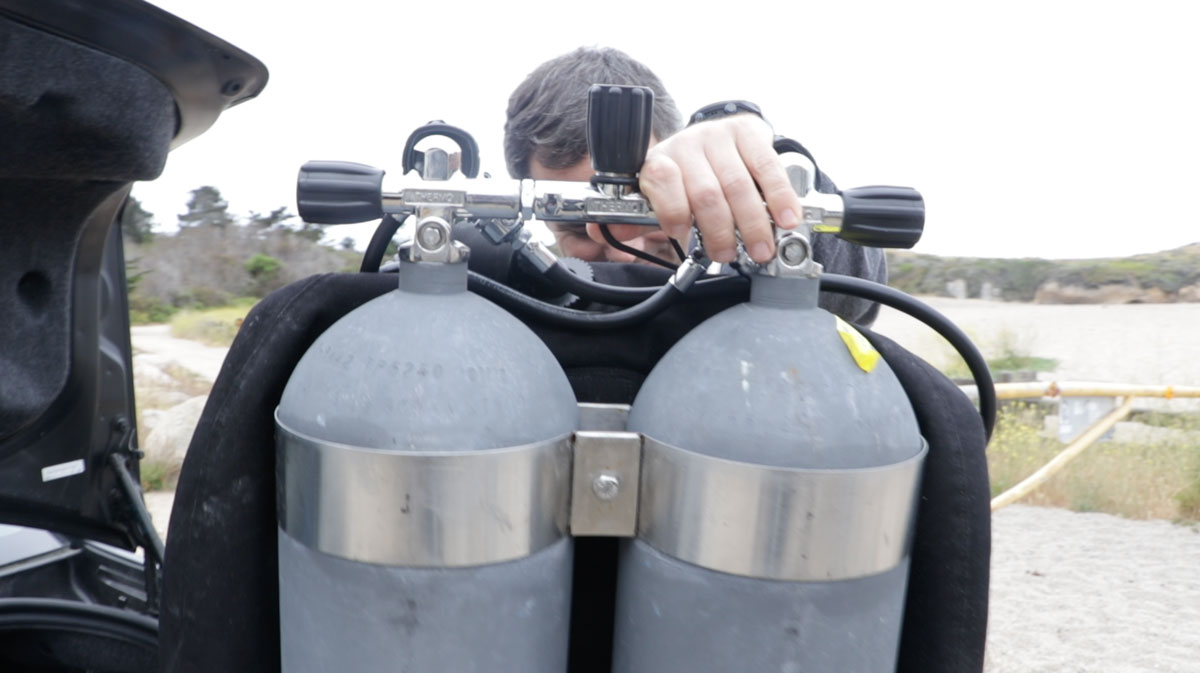 My personal preference
While diving in California, especially in Monterey, I've noticed that I'm not the only crazy person shore diving with doubles. However, I seem to be one of very few people doing it in sidemount, and there is definitely a reason for that. I do it because it's the redundant equipment I have, and living in my van, I need equipment that can double for recreational and solo diving. Maybe one day I'll get a pony bottle and find a spot for it in the van, but that isn't happening yet.
So, in an ideal world, I would use sidemount for boat diving or any spot where the entry allows me to stage my tanks. Point Lobos in the Carmel area is a perfect example of that. Otherwise, I would suggest diving double tank backmount if you do a lot of shore entries with waves.
Sidemount equipment
Razor: This is what I use. I like the system, but it can be a pain to set up and fit. There are many pros for this system, including the integrated double bladder and its size and weight for travel.
Apeks: Comes with a sliding D ring system on the hip belt which people either love or hate. The harness is made up of individual webbing sections, which makes it easier to adjust.
Xdeep: It's a gold standard for cave and technical diving. Although one issue I had with the classic version. You need to remember your bladder! It is not attached. I may or may not have forgotten my bladder one day while cave diving in this harness… I never forgot it after that, but it did delay diving for the day.
Hollis: I've had several people ask about the Hollis Katana 2, and one of my Patrons said they really like diving with it, although it has some places for improvement. For example, the placement of the hip dump valve. This one is advertised as easy to fit, and you can choose to have the single or dual bladder system. One thing, this harness may be large for petite divers!
Learning sidemount with the PADI Sidemount Specialty
Sidemount training with an experienced Sidemount Instructor will get you far here. I recommend buying your harness and then having your instructor work with your gear to get it perfectly fitted to you. Pay attention during the fitting because if you lose or gain a significant amount of weight or change your exposure suit, you'll have to make the adjustments yourself.
The Sidemount Specialty Course is a good place to start. Some instructors will bundle the specialty with things like Cavern or Tech 40. Although this isn't a bad idea, you will more likely have a better time during following courses if you take the specialty and then focus on fun diving in the new configuration before jumping to the next one. I learned this the hard way by going from Sidemount to Tech 40, 45, and 50, one right after the other.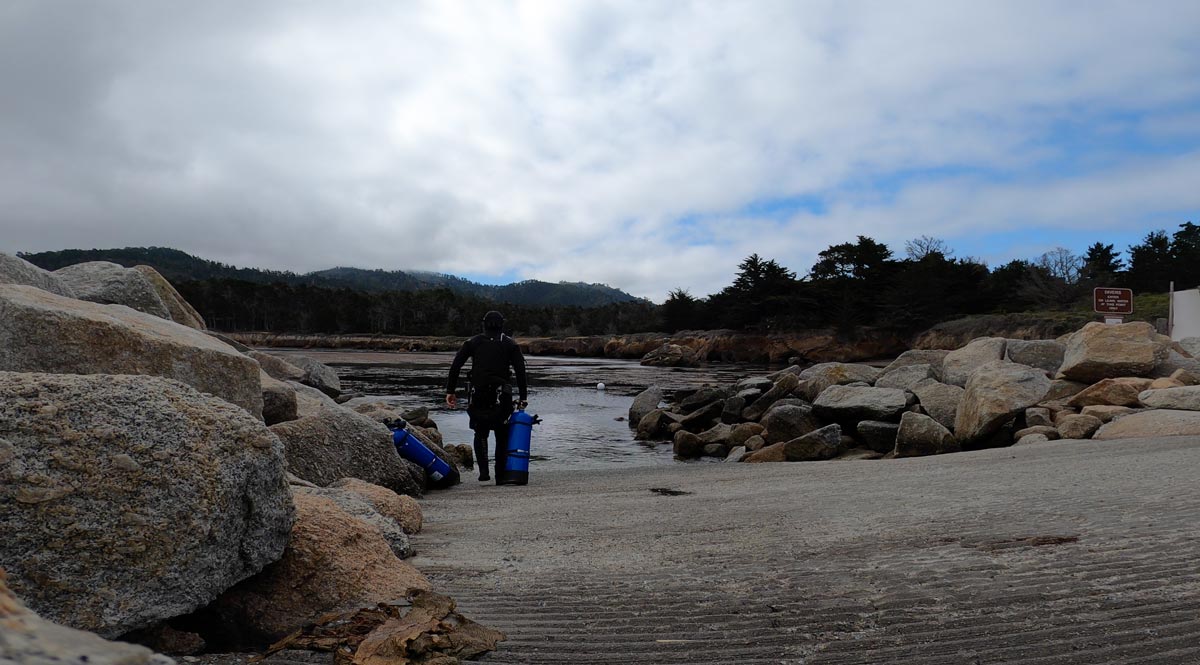 Sidemount learning challenges
Everyone has different experiences with sidemount, but the general consensus is that it takes around 10-20 dives to feel comfortable in the configuration with the new buoyancy. You will probably still be fine tuning at that time, but things should start making sense. 
I know when I first started with sidemount, I absolutely hated it. I struggled with the buoyancy, especially doing the safety drills without breaking trim or swimming around in circles.
Again, having a good instructor will help, but logging hours in the water will make an impact. As with any trim and buoyancy work, recording yourself in your gear, practicing your drills will give you insight on places you need work. If you're interested in taking the PADI Sidemount Specialty with me, send me an email. 
Other random side mount tips
Weighting is a little tricky when diving with 2 or more tanks, especially if you're using aluminum tanks. You'll be significantly overweighted at the beginning of your dive day, but you need to have enough weight to finish your dives when both tanks are positively buoyant.
Finally, this is probably a 'me' thing, but I really love having one bungee for both tanks and attaching them with bolt snaps. I've used my bungee as fin holders while I make my way to the water, and I really enjoy that setup because it frees up my hands for video recording.
Future Azul Unlimited dive expeditions