It may seem like an easy question for a lot of people, but deciding what to wear under your wetsuit can be tough! There are so many options for both men and women so here you'll find a break down of pros and cons for each.
The most important thing to consider is comfort.
It doesn't matter what kind of activity you will be doing in a wetsuit (but of course our focus will always be scuba diving!) Comfort is king. It can be easy to get caught up in brand names or looking stylish, but if you're not comfortable, you're gonna have a bad time. 
For men:
You surprisingly have a few different options out there when it comes to what to wear under your wetsuit. We'll go from least to most coverage.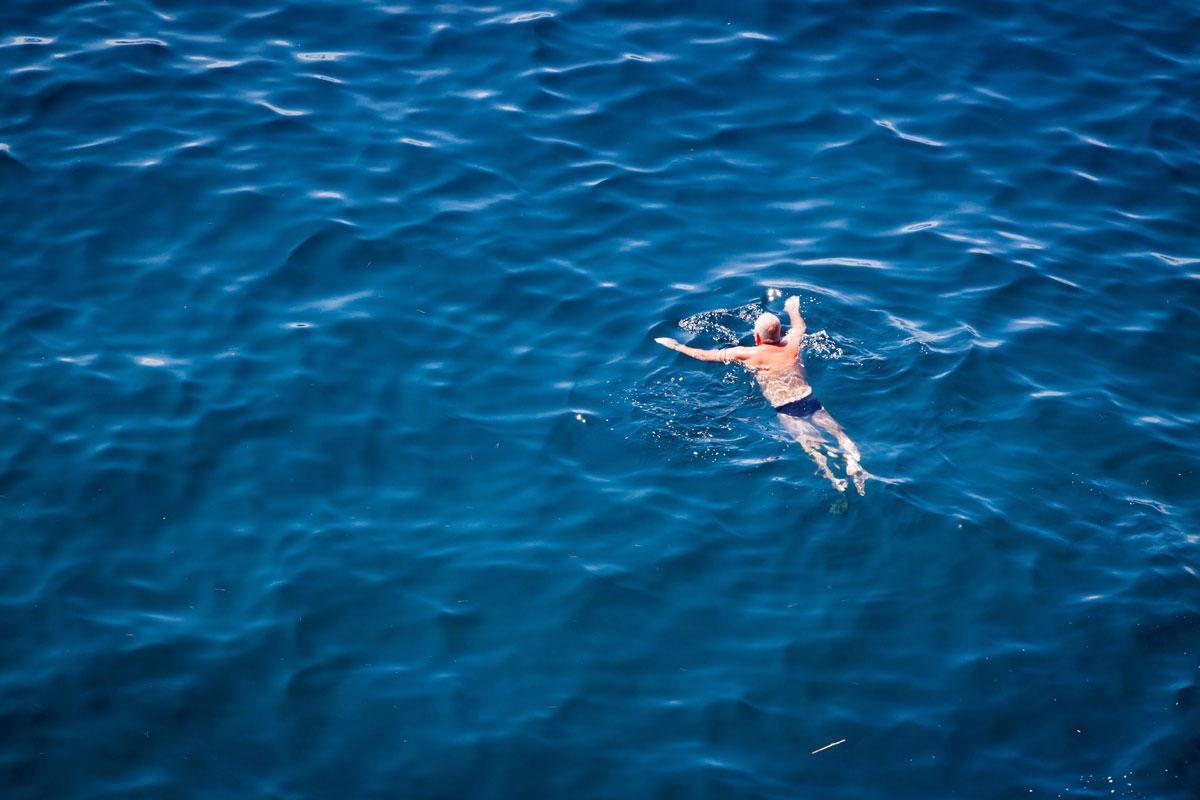 The speedo
I know, I know, a lot of people are not a fan of the banana hammock. This is a very controversial option and really only popular amongst certain cultures in Europe. Even though it will be to revealing for most men to want to sport, it is actually a very nice option for under a wetsuit. 
Why? Because there is not much material to mess with so it makes getting the wetsuit on and off quite easy. 
The problem with it? Besides the high chance of wedgies, the speedo provides so little coverage that when you take off your wetsuit, you are left standing quite exposed. If you are on a dive boat, you can plan to have shorts to go over your speedo in between dives just for comfort's sake. 
The spandex shorts
After asking around, this turned out to be the favorite amongst my male diver friends. Don't get this confused with the board short, we'll cover that next. These shorts, which I like to refer to them as bootie shorts, are made of speedo-like material, but give you a little more coverage since they cover the upper thighs as well. The reason why these are so much preferred in the industry is because they offer the ease of donning of the wetsuit (ie no bunching) AND the wedgie situation is eliminated. These can still feel very revealing for a lot of men so the option of having shorts for surface intervals etc is still a good one.
Board Shorts
This is probably the most common place where guys start when they first get into scuba diving. Once they deal with cramming a bunch of extra fabric into a tight wetsuit, they quickly start thinking about other options. Not to say that board shorts are all bad. They are great if you are diving in warm water where you only need a vest/hood. 
For women:
Now ladies, preferences for the best under the wetsuit option will vary greatly for us, especially between people who dive recreationally versus those of us who work as divers.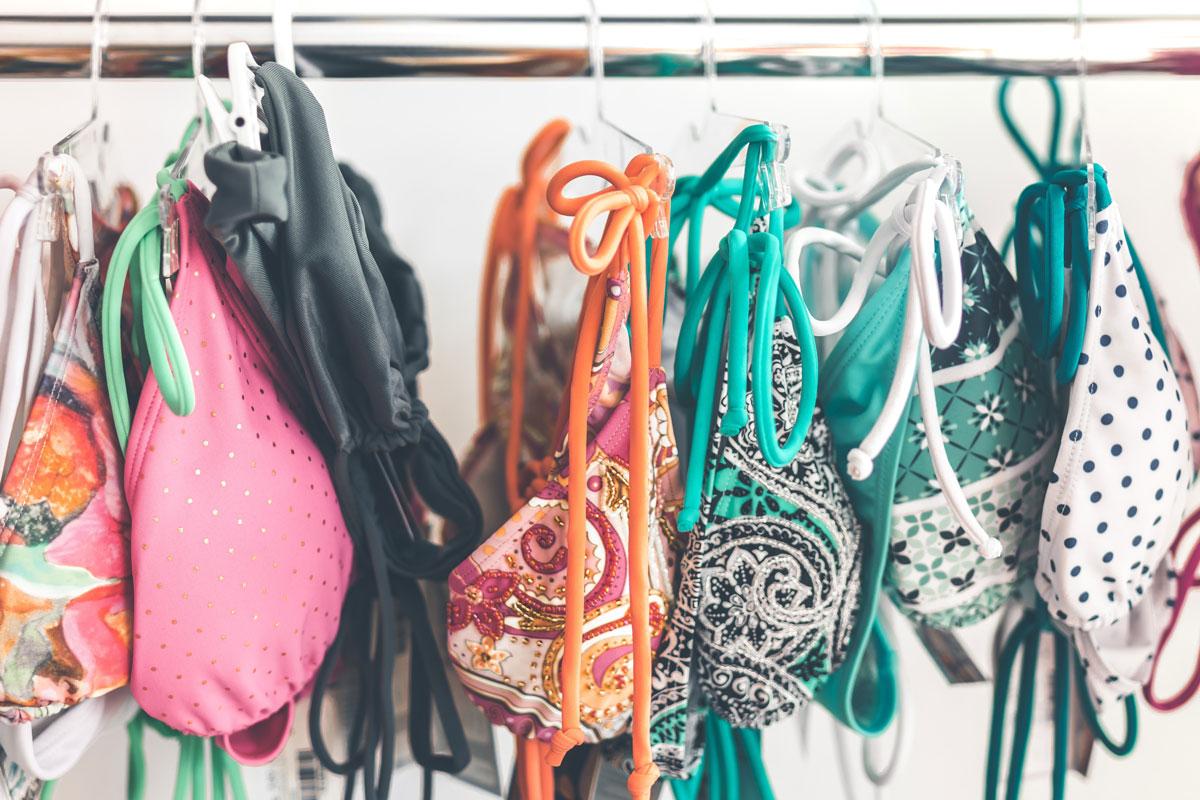 The Bikini
This is a tempting outfit choice especially if you're on vacation and wanting to avoid tan lines when you're spending time out of your wetsuit. However, this is actually my least favorite option as a dive professional. 
You will almost never catch me in a standard bikini if I'm having to wear a wetsuit or be on a boat all day. The main reason I ditched my bikinis is the lack of coverage. As a dive professional, I am usually running around in my swimwear, giving briefings and teaching students. Therefore, when I'm at work, I want to feel and look as professional as possible. The other problems that can come with wearing a bikini are the strings. I can't tell you the amount of times that a bikini string has gotten caught in my zipper and left me almost exposed as I was taking off my wetsuit.
The One Piece
When considering the standard swimwear attire, a one piece actually does come in handy in the wetsuit life. They are super comfortable and usually don't have any strings that can get caught anywhere. The only downside, in my opinion, is that you don't have the lower body coverage for the in between dive moments.
The Fitness Combo
My all time favorite option for what to wear under a wetsuit. The fitness combo is an unconventional choice of combining yoga shorts with a 'sports bra' style top. Yoga shorts have become my favorite option for all things water-related (diving, swimming, stand up paddle boarding, you name it!) They are super comfortable and offer the perfect amount of coverage to feel professional straight out of the wetsuit (you can find one of my favorite brands here!). The sports bra style top can be anything from an actual sports bra (something that is lightweight so it will dry) or even a tube top (like a survivor buff). With this option, you'll have support and coverage while still benefitting in the donning and doffing of your wetsuit since the material is still very minimal and tight. 
What's your favorite thing to wear under your wetsuit?
This is my rationale, now I want to hear from you! What is your favorite thing to wear under your wetsuit? And no, I didn't cover going commando because we don't want people doing that with our rental wetsuits! 🤣 If you want tips of specific brands that we use, hit us up in the comments and we'd be happy to help you out!
Sarah Miller
IDC Staff #320212