Setting up a business is all about budgeting, finance control, sales, marketing, operations, but what about risk management? How to identify your risks, reduce the risk and implement a plan for mitigation should be part of your business too. At Azul we worked towards this and created our own risk matrix, but sometimes this is not enough for avoiding unexpected problems.
A fun day out in the North of Komodo
We headed out early in the morning for a three dive trip in the Famous North of Komodo. Crystal Rock, Castle Rock and the Golden Passage were waiting for us. We arrived there at 9:30 am and did a great first dive with very little current in Castle Rock. After a surface interval we jumped for the second dive in Crystal Rock, and this time the current was stronger. When we got to the split several sharks were there hanging out in the current while we were holding on a rock enjoying the view. Great dive, lots of pictures for the guests, happy faces and big smiles. 
We moved to a mooring line in Gili Lawa Darat to enjoy a delicious meal prepared on board, so we were closer to our next and last dive, The Golden Passage.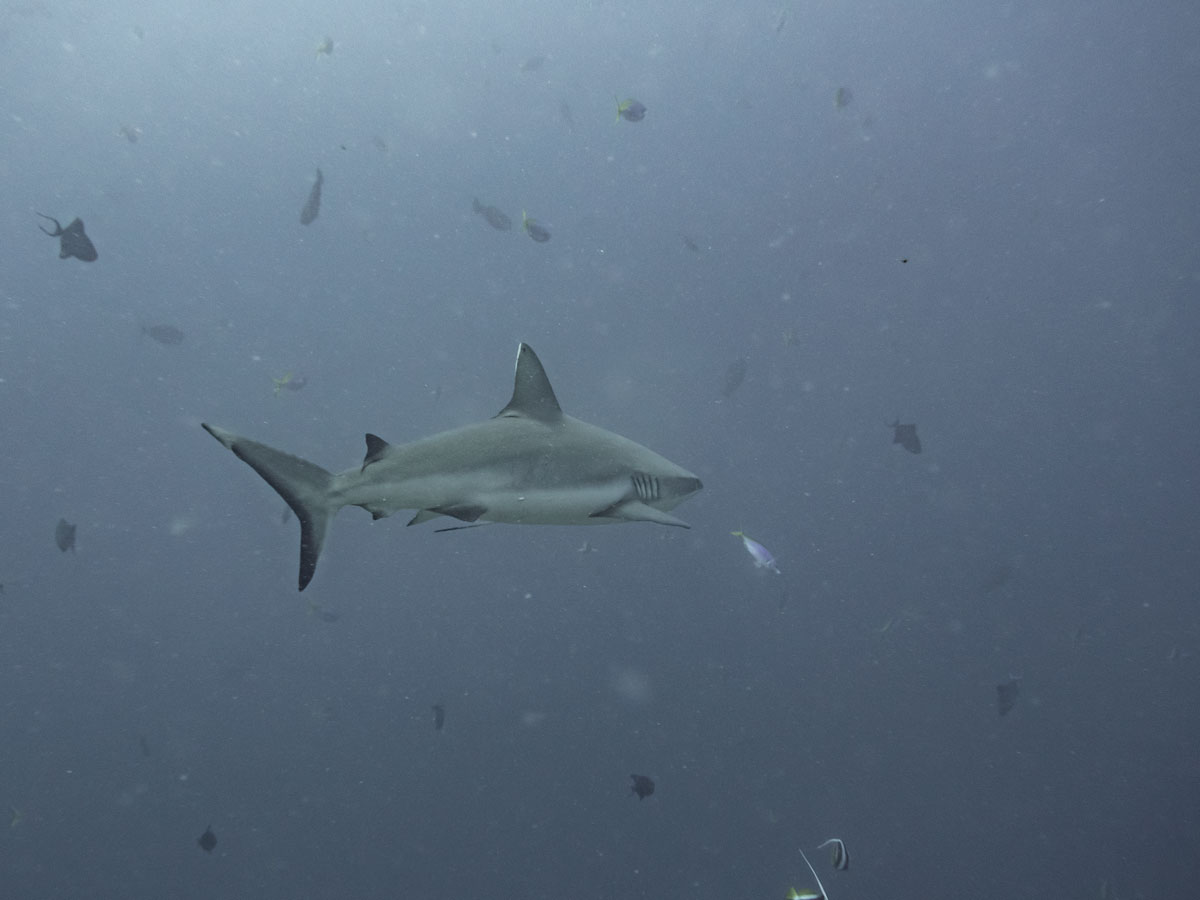 The unpredicted
We started our dive right after lunch and enjoyed a beautiful drift dive with stunning visibility. 60 min after we surfaced and although the boat was in sight was far away from us. We signal the boat to come and pick us up, but they signaled us something was wrong, the boat was not running. We swam back to the boat, we boarded and then heard the words "mesin ada masalah" (the engine has a problem). So there we were, no engine, no other boats around and luckily little current. 
Stop, Think, Act
Most of the time keeping calm and giving you time to analyze the situation is what ensures a better outcome!!
We started by contacting by radio some of the nearby boats, that we could see using our binoculars. Some of them answered and we gave detailed information about our position and current problem. Our friends who worked in different shops also responded by WhatsApp, and starting coordinating the rescue (this show how important is to have a network of collaborating Dive Centers and businesses to help each other in this kind of situations). Soon after everyone in the Emergency Group for the Komodo dive centers and operators knew about our problem.
A liveaboard which was operating nearby came to our rescue and towed us to the nearest mooring line were our mechanic continued assessing the problem in order to know if he could fix it and head back home. 
Focus in the solution not in the problem
What could we do if the engine is not working? Finding out how to get our customers back to Labuan Bajo was the priority, being the engine a secondary matter at the moment. 
With the help of several dive operators, we got a boat coming to pick our guests and taking them back home, while in the office Yulian was coordinating another boat to come and tow us back. In the meantime analyzing the situation of the boat let us stay calm, we had water, food, petrol for the generator and we were safe, so the worst that could happen is enjoying a night out in the park, moored in a beautiful bay and sleeping out where we could enjoy the beautiful night sky full of stars of the Komodo National Park.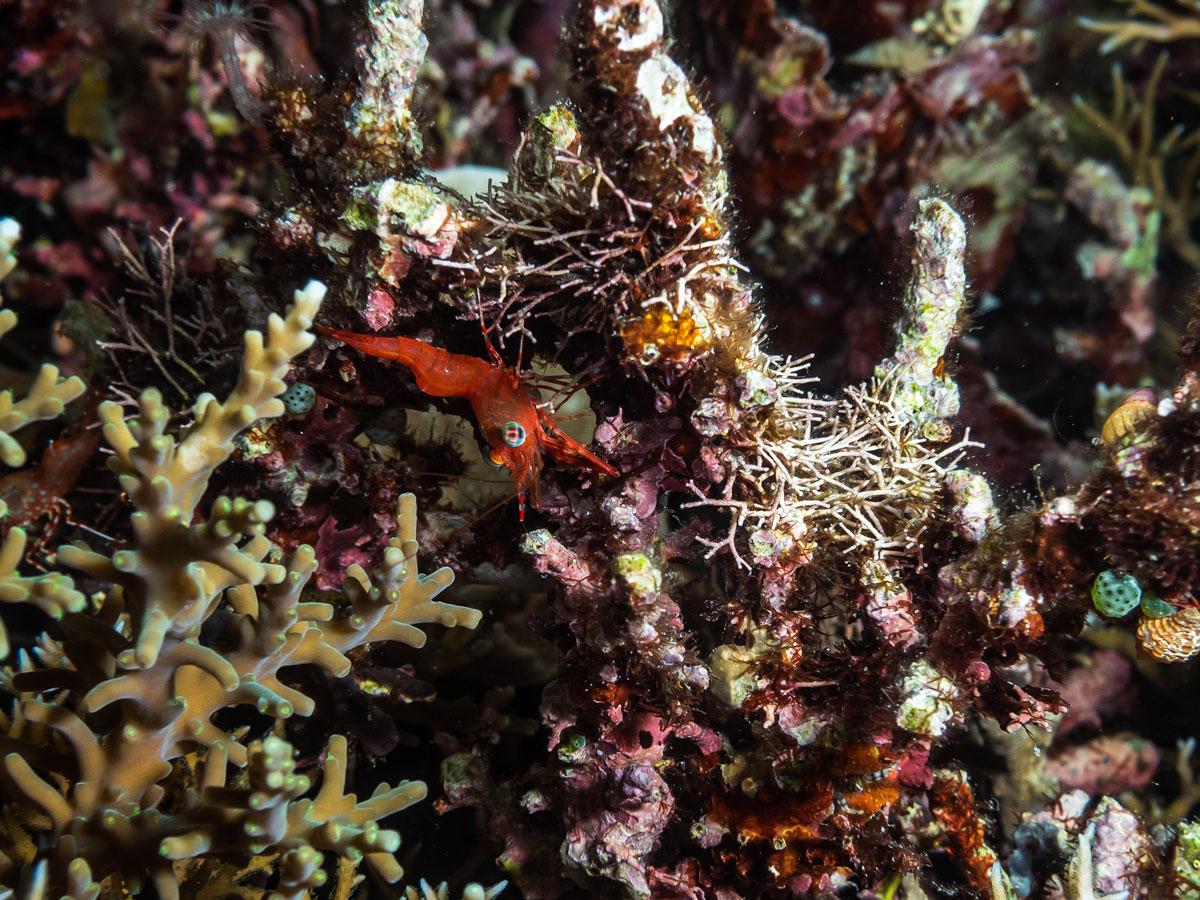 Night Dive, why not??
Our guests had been already picked up by Flores XP boat and the rescue boat was on its way. 
Staying moored in a calm bay, water conditions calm, tanks on board and two dive instructors facing each other and thinking the same. Lets do a night dive!!
We prepared the torches, the camera, planned the dive and jumped in the water to enjoy the opportunity we had in front of us. 45 min later we came up with a big smile on the face. Soon the boat we were waiting for was already approaching and we were going to be towed home safe and sound. 
As the song in the Monty Pitons film "Life of Bryan" says : "Always look on the bright side of life" ;)
Conclusions
First I would like to thank all people involved on our rescue, including those who even they could not lend us a hand, they answered to our call and tried to help. 
Special thanks to Flores XP, Neren & Alexandria Cruise for their collaboration setting up everything and helping us out. It is nice to know we care for each others and the diving & tour community is big and caring in Labuan Bajo.
We knew we will face this kind of problems at some point; To be prepared for the possible and the unpredicted problems is a must, although sometimes even if you have a plan not everything can fall under your control. Breath, analyze, focus on the solution and try to learn from the experience. Turn a problem into an opportunity. 
Enjoy the ride that is life and be safe.
Buen Azul and happy bubbles
Sergio Palazuelos Leon
PADI MSDT #345513