Have we ever heard of this thing?
But what exactly is it? Is it a kind of coral? Where is it? Why is it called that?
The coral triangle is a tropical marine area located in the Pacific between Southeast Asia and Oceania, whose waters bathe 6 countries, Indonesia, Malaysia, the Philippines, Papua New Guinea, East Timor and the Solomon Islands. Its importance lies in the fact that it is the area with the greatest maritime biodiversity in the world.
There you can find more than 75% of the coral species discovered so far, and it is a confluence of thousands of species of tropical fish (more than 2000), as well as of turtles (6 of the 7 species live here) and cetaceans. The presence of tunas is particularly important since it is a migration zone for them and therefore one of the largest breeding areas. On the other hand, the abundance of plankton in these regions attracts other species that do not necessarily live alongside corals, such as the whale shark or the manta ray.
Komodo and its National Park are located at the southern end of the triangle at the confluence between the Pacific Ocean and the Indian Ocean. The exchange of water between the two masses is the reason why Komodo is known for its biodiversity and its famous currents (which we'll be talking about in a future blog). This, among many other reasons, is why millions of scuba divers travel to its waters to discover the treasures that its waters flood.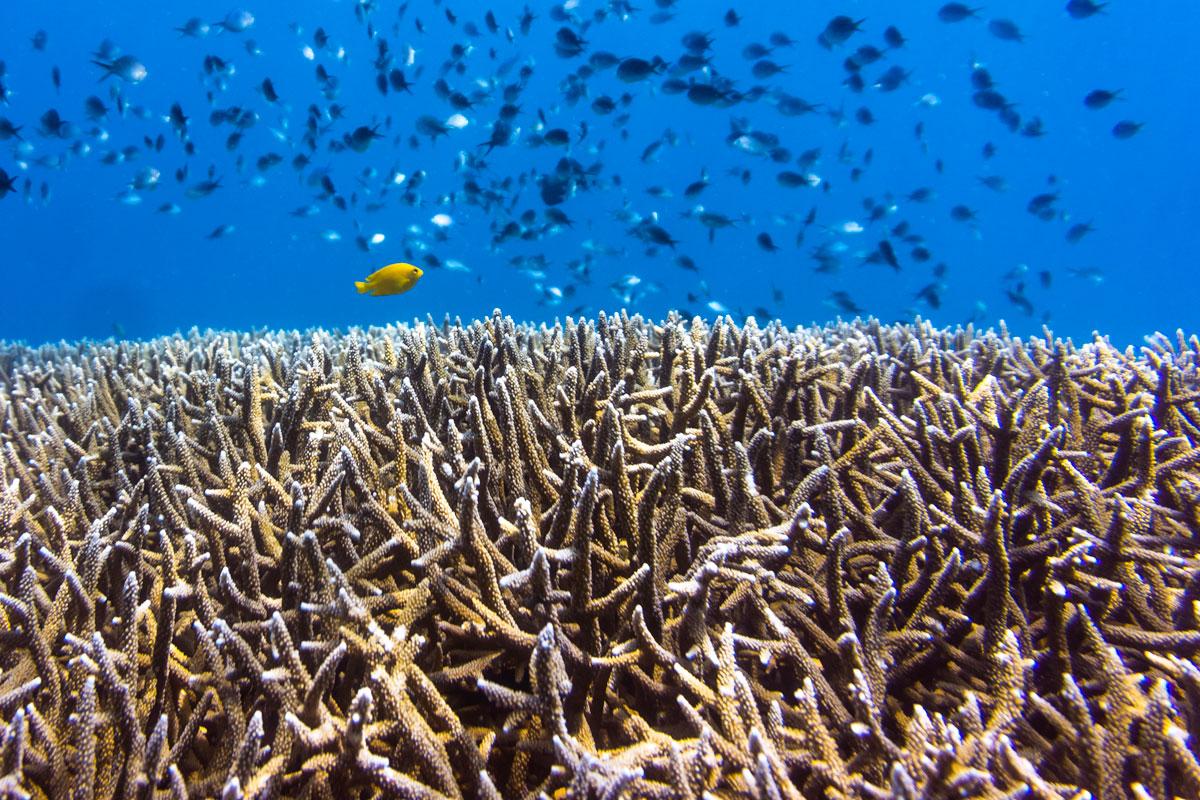 Sadly, the coral triangle is seriously threatened by human exploitation.
The number of inhabitants in the area is estimated to be around 500 million and there has been a huge increase in tourism. Fishing limitations have also been well exceeded compared to current fish species recovery rates and there has been a history of wildly prohibited fishing methods such as fishing with cyanide or dynamite.
The ecosystems formed by coral reefs and all their inhabitants must, therefore, be preserved, conserved and protected in a sustainable manner. We can move forward with policies that lead to a better use of available resources as well as responsible ecotourism that helps the development of the 6 countries of the region without affecting this wonderful marine ecosystem.
From Azul Unlimited we want to unite and be pro-active in the search for solutions and methods that help keep the coral triangle alive so that this and future generations can appreciate the beauty that the sea offers us.
Scuba adventures on YouTube!
Subscribe for silly, educational scuba diving videos–totally free and designed to help all of our students wherever they are in the world. Ask your questions in the comments below each video to get direct answers from the Azul team.