Many people go on vacation to a beautiful, tropical place, try scuba diving and fall in love with the ocean. They see their instructor living this incredible life of beach, sun and good vibes. All they can think is, 'how do I do what they're doing?' 'is it really possible to maintain that kind of life?' and of course, 'what is a scuba diving instructor salary?'
Although a lot of people try life as a scuba instructor and end up only doing it for a couple of years, many of us actually do make a living teaching scuba diving.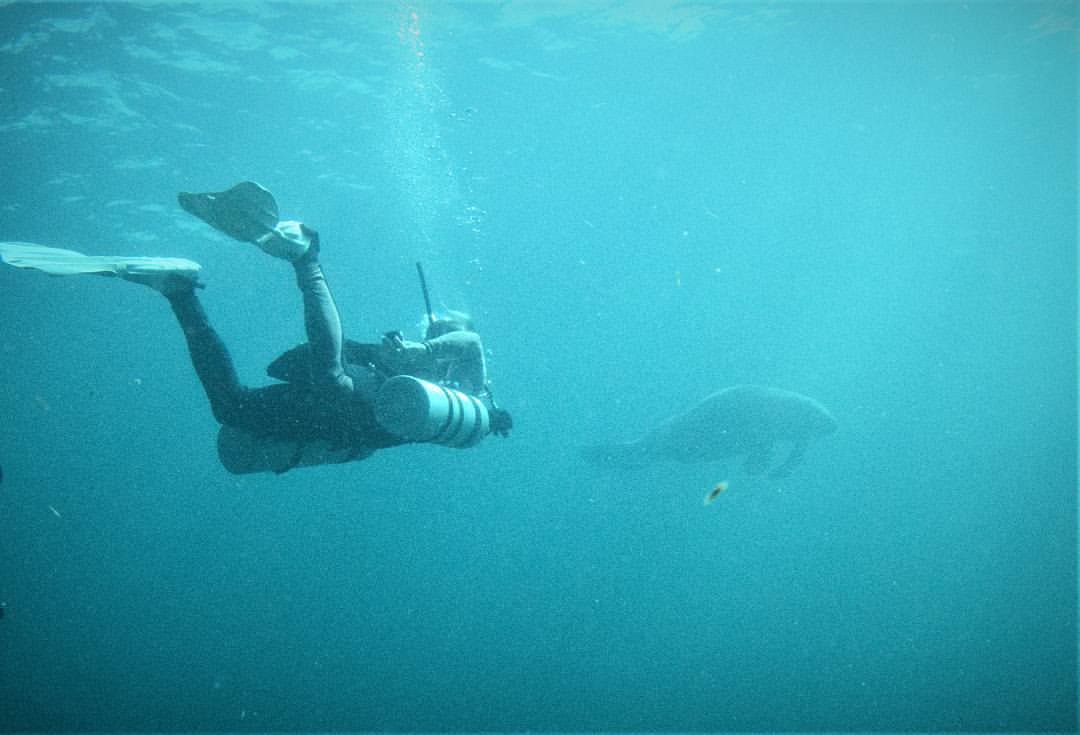 The first thing that you must understand if you are considering this lifestyle is that:
The work is tough and as an instructor, you have a lot of responsibility. It can be incredibly difficult, tiring and stressful.
You will not become a millionaire
This may sound like a bummer, but remember, for every moment that is physically exhausting, you have ten that are rewarding and memorable. 
Now Let's Talk Numbers
As a scuba instructor, your salary will usually average between $10,000 and $20,000 per year. This sounds small, doesn't it? It's true, it's not that much when you compare it to professional careers in the United States or Europe. The main thing to remember is that typically when working as a full-time scuba instructor, you are living in a foreign country where the cost of living is quite low. Therefore, even though you may be making a fraction of what you make in your current job, you may actually have a higher 'take home' paycheck amount due to the fact that you're not having to spend so much on your rent and other necessities. 
Ways That You Can Make Your Salary in Scuba Diving
Commission Based Salary
There are different ways that dive shops choose to pay their employees. A very common form of salary is the commission based system. Many places will choose to pay based on the number of people you take diving and the number of students you teach. This can lead to very high paychecks during the peak tourist seasons, but then big slumps in the slow season. There is usually a huge focus on selling continuous education to your students which can actually become problematic for the student diver. Although it helps your paycheck to get a student from Open Water through the Advanced course and into Rescue or Divemaster, these brand new divers will not have the experience that they really need for their level. 
What About the Target System?
One system that we encourage you to steer clear of when choosing a job is the target system. There are dive shops that propose a 'target' for the month which means that you have to sell activities including but not limited to diving, dive courses and dive equipment. Each month, you as an individual have to reach a target sales amount. Although you will get a bonus for reaching your target, this kind of system ends up creating a competitive and hostile work environment. In this system, most coworkers will end up arguing over who made the sale or who deserves the credit so teamwork ends up going out the window.
Predetermined Salary
Another system for payment is salary based. This is most commonly found in remote places like the Maldives where you will receive housing and food on top of your monthly salary. There are few places that work like this and, more than likely, you will see a combination. This could mean a 'base salary' which covers those low months when there isn't as much work in the area plus commission for all 'in water' activities. 
Extras
Other ways to make money on top of any of these systems is via dive equipment sales. Usually you will be given a percentage of all equipment you sell so becoming familiar with your dive shop's brands is a good plan. Remember, when we are selling equipment and courses, we want to make sure to be serving the diver at all times. We never want to sell something that the person doesn't need. 
What's the Verdict? Can You Make a Living as a Scuba Instructor?
YES! It is definitely possible to make a comfortable life as a dive instructor. The important thing to remember before making the decision to do it full time is whether or not 'the simple life' is something with which you will be happy. Although you can definitely make money and save money while working in the dive industry, you will be living in places where a lot of your home comforts just don't exist. Therefore, it's all about what is important to you and how you want your day to day work environment to look. Check out our blog about the expat life to understand the details.
Life as a scuba instructor is special. We get to do what we love, be out in nature and share something unique with other people. Although it has its tough days, those of us who do it for a living wouldn't trade it for anything else in the world. 
So, what do you think? Will you make scuba diving your full-time occupation? We are bringing PADI Instructor Development Courses to Labuan Bajo very soon and we want to see you in our next group!
Want to hear more details? Check out our very first YouTube video and share it with your friends who are considering the lifestyle switch!
Sarah Miller
IDC Staff #320212