You have the tickets, a tropical destination is waiting for you and the only thing missing is packing your scuba gear for flying. 
Many of us have faced this when traveling around the world for diving, whether on a short trip or when moving from one job to another. It is always useful to observe some tips when packing.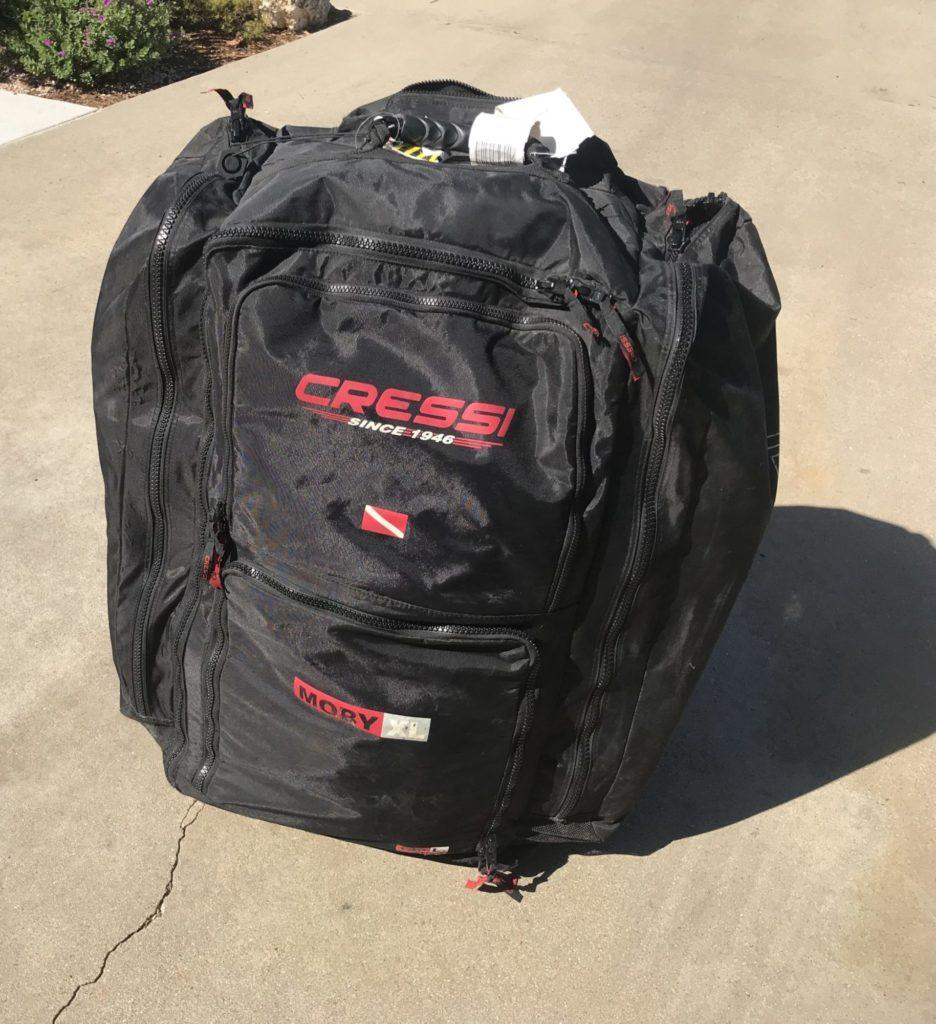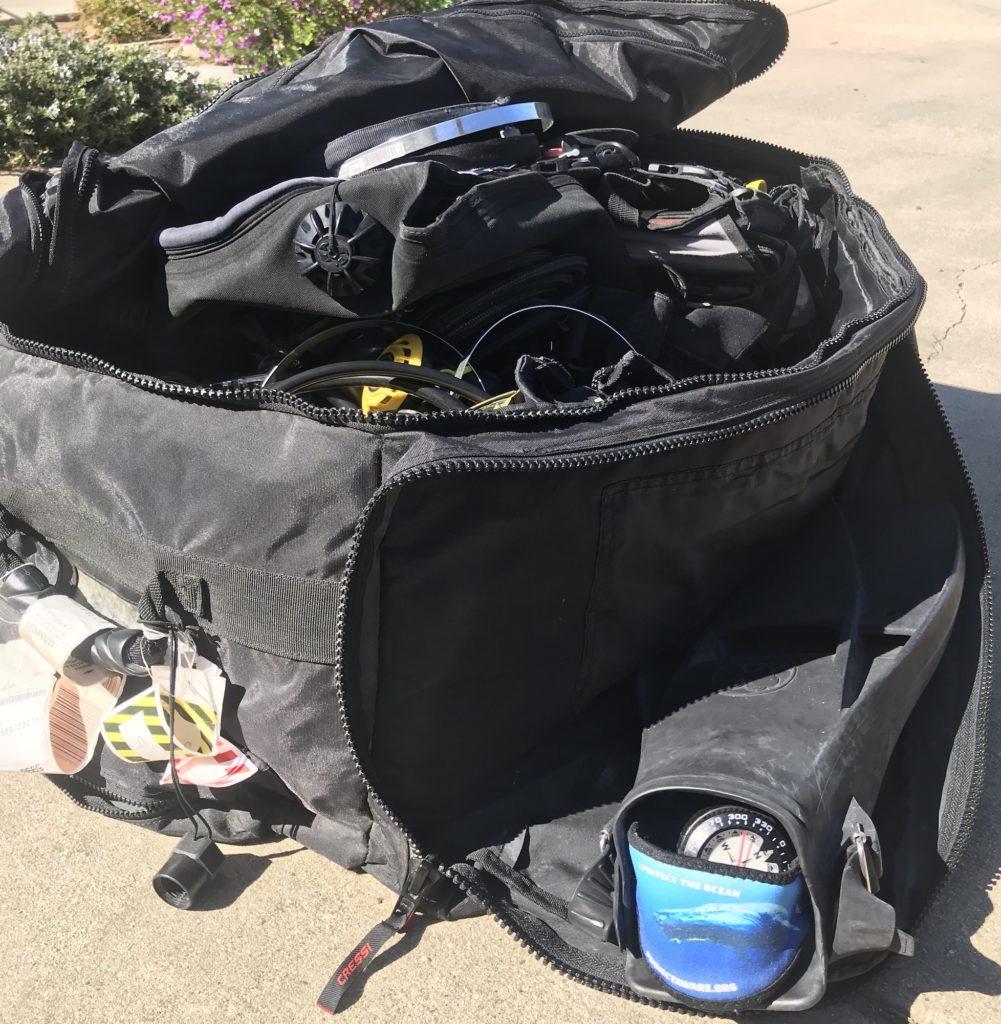 Check List: I personally do a checklist when I am packing my gear. You may consider this time-consuming, but to me, it is the best way not to forget any item needed in my diving destination. A good option to use on your smartphone is the PADI app. Within the app, you will find many helpful tools as well as a complete packing checklist for flying.

 
Bag: Choosing the right bag is important. I have used many different bags. A normal suitcase did the job for me during my first years but I have to say that buying a bag specifically designed for diving gear has saved me a lot of space. They have special compartments for some items like fins, which helps you organize your gear better and also avoid damaging them. The market is full of choices so make yours depending on your own equipment and needs.
BCD: This is sometimes the most painful item to pack. I have used different BCDs and currently, I am using what for me is the best option, a wing and a harness. Some may think that not having pockets during your dives is a constraint but honestly I teach and dive with the same amount of items I used to when I was using a conventional BCD. Think about the weight of the BCD, if it is foldable and what is its purpose. There are many travel-friendly options available but always choose what fits you and your diving style.

 
Regulator: Some people like to take the regulator as carry on, avoiding the chance of damage when others are handling your gear. I personally always pack it with the rest of my gear, but always using a bag where the regulator is going to be more protected. To save even more space inside of the bag, I place small equipment like the compass, o-rings, slates, and reels.

 
Fins: As mentioned earlier diving bags come with a specific pocket for fins which helps packing. Also for me, it is very important to keep your fins rigid and avoiding deformations when traveling. Protect your fins! They are one of the most important pieces of equipment and remember to choose them not because of the color, but on comfort and the environment in which you will be diving. When you dive in Komodo National Park, we recommend powerful fins as we will encounter strong currents!!!
Other equipment to consider: masks, snorkel, booties, SMB, torch, wetsuit. Fill in spaces within the equipment already packed to store these items for the trip. Use the inner part of your fins to pack in small gear and roll your mask inside the wetsuit where it will be protected.

 
The more you travel, the better your packing skills will be. As time goes on, you will find that packing scuba gear for flying is not a problem. I can actually manage to pack my clothes into my dive bag, leaving more space for my carry on items!
One important note: never pack cameras, computers or very expensive items in the check-in luggage.
Label your bag correctly since you will see other divers using the same bag you have, and you don't want to start your holidays with someone else's equipment!!!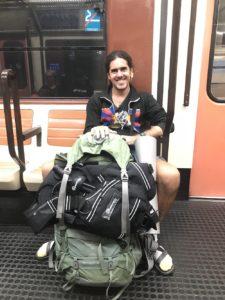 Or… you could be like Aitor… Shove things in a bag and hope for the best.