Your Introduction to Scuba Diving…
At some point in our lives, we have wanted to know the unknown, take a step further and experience something new. It is within human nature to be curious and continually search for new challenges.
For many of us, a Discover Scuba Diving experience was exactly that, the first contact with the wonderful underwater world, a leap into the "blue" and the door to what today is our hobby or profession.
After my first dive, I was totally hooked. I did not hesitate for a moment and after talking with my instructor I decided to continue my training to obtain my Open Water Certification, the key to the exploration of the sea and its inhabitants. When I did my instructor course I went from being a student to being a teacher (although I think that in this life you never stop being a student). 
I would like to give you my modest opinion about what is a Discover Scuba Diving experience from both points of view (student and instructor) so that you can understand what you are about to do.
The DSD for me would include 3 parts, theoretical class, practice in the swimming pool or confined water and finally, diving. Without one of these three you would not be doing a DSD, and unfortunately, in many places, it is the usual practice (safety, comfort and time are sacrificed for a greater economic benefit).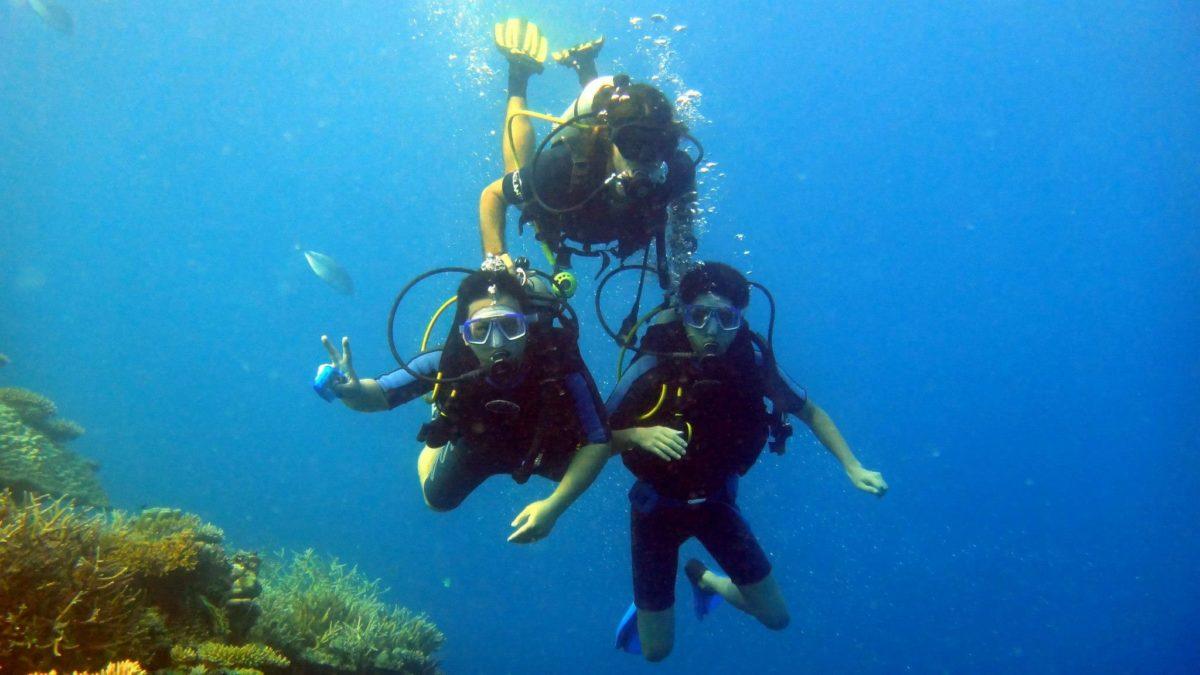 Theoretical Class
In this phase, you will learn the most important concepts for your first diving experience. Some things may or may not be familiar to you. You will learn the basics of scuba diving and above all, you will be given the keys to having a safe and fun experience. 
If you yawn during this theoretical portion of the course, do not worry, we know that a class in the early morning can be tiring, especially when you're on vacation. Us instructors try our best to make the experience more interesting for your benefit. On average this little class is about 35-45 minutes, but if you need more time to clarify concepts, do not hesitate to ask your instructor for that.
Swimming Pool: Confined Water
The mission here is to familiarize you with the equipment you are going to use during the dive. You will practice certain exercises that are meant to let you know how your equipment works and to solve possible problems underwater. Keep calm, follow the instructions of your instructor and repeat the exercises until you are comfortable and sure you can manage them. It is preferable that you practice more and feel that everything is under control. 
I always recommend that concepts such as buoyancy and the use of the BCD (buoyancy control device) should always be taught well. In some places they will not show you and/or the instructor will do it for you during the dive (sometimes it is necessary for security reasons). For me, not teaching buoyancy and letting my students get the full dive experience is as if I buy an experience to drive a Ferrari and then they do not let me get behind the wheel ?
"Those who fall in love with practice without theory are like pilots without a rudder or a compass, who will never know where they are going." Leonardo da Vinci
That is, theory and practice always go together!!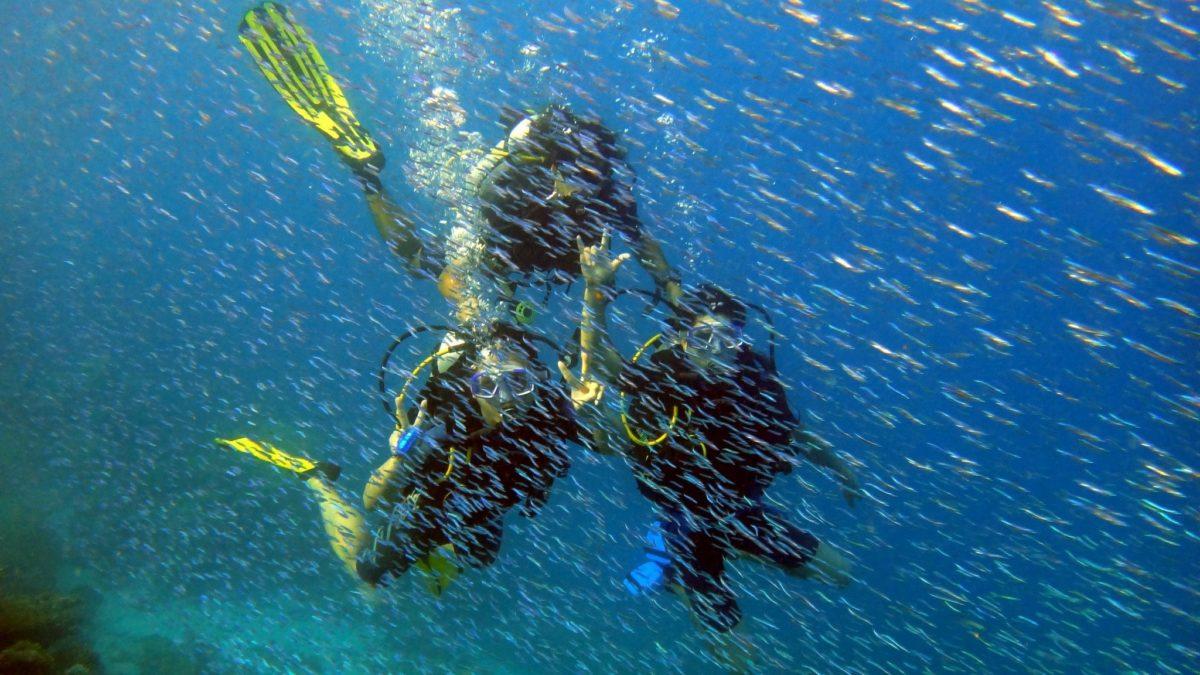 Diving: Open Water
It's time to put into practice what you have learned. Before jumping into the water, your instructor will explain how everything will happen from the moment you jump until you get out of the water. Concepts of security, position, and signals will be reviewed and it will be time to jump into the blue. Some of you will feel very comfortable from the beginning, and everything will be easy, to others, it will take a bit more time. However, after some time underwater (and if your instructor did their job well) you will apply what you have learned and it will feel natural.  
Remember, no one is born knowing how to dive and it is normal for us to make mistakes at some point or take time to adapt. Follow the instructions of your instructor, stay with him and do not be frustrated. The duration of the dive will depend on how you breathe underwater but as a general rule should last at least 40-45 minutes (more or less, depending on each one).
I hope that when leaving the water you will have enjoyed the experience and that you will be as hooked as I was after my first dive.
Finally, make sure to choose an experienced operator, a company, and instructor who make sure safety comes first. A bit of searching before signing up for this experience is worthwhile and remember that, as with most things, you pay for what you get.
Buen Azul and see you underwater!!!
Sergio Palazuelos
PADI MSDT
Join us on YouTube!
Subscribe and tell us what you want to learn. Our silly, educational scuba diving videos are completely free and designed to help all of our students wherever they are in the world.