Azul Unlimited is 1 year old
This is not exactly how we thought we would be spending our anniversary…
We were planning some special dive deals and events for the entire month of April. Now… borders worldwide are on lock down and all of us are dealing with a difficult pandemic. It's a super weird time for everyone. There is so much uncertainty about the virus, quarantine and the lock down time frame that no one knows exactly what to expect in order for the dust to settle.
However, through all the confusion, one thing is certain… We are so grateful for all of you who have visited us this year and who continue to support our business online.
Azul Unlimited wouldn't be here without you guys
This dream started with a dive destination (Komodo), a boat (Asmara) and a shop on the main street in Labuan Bajo. After tons of hard work, Azul Unlimited has made it to #3 on TripAdvisor with over 100 five star reviews. PS If you have visited and haven't left us a review, please do so now! Our YouTube channel has seen success even in its small reach at the moment and our other social media outlets have allowed us to connect with so many of you all over the world. 
And at times like these, that connection is the most important to us. Stay in touch and tell us what you want to see from our online channels.
What to expect once we open again…
Don't worry, we have decided that we are just postponing our one year anniversary deals! If you want to hear about them first hand (and get deals only for our closest friends) sign up for our email list. We'll be sending our special offers and notifications for events straight to your inbox.
Our continued pledge to the environment moving forward
The coronavirus pandemic has many people thinking about the planet and how this shut-down has had such a positive influence on nature. We aim to continue our support of the environment and double down on improving even more this year. 
You may already know that we adopted Batu Bolong last year via Project AWARE's Adopt a Dive Site program. Moving forward, we will be making regular underwater clean up events at a special price just for our environmental warriors. There will also be new shark, manta ray and coral workshops available throughout the year.
As for eco-friendly products, Azul is constantly looking for ways to support the local Indonesian communities. It's important to us to reduce our impact not only as a company, but also as individuals working here. Therefore, on top of offering our eco-friendly sunscreen made in Lombok, we will be stocking eco-friendly (and plastic free!) products such as powder toothpaste, laundry soap nuts, natural soaps and, for the ladies, menstrual cups.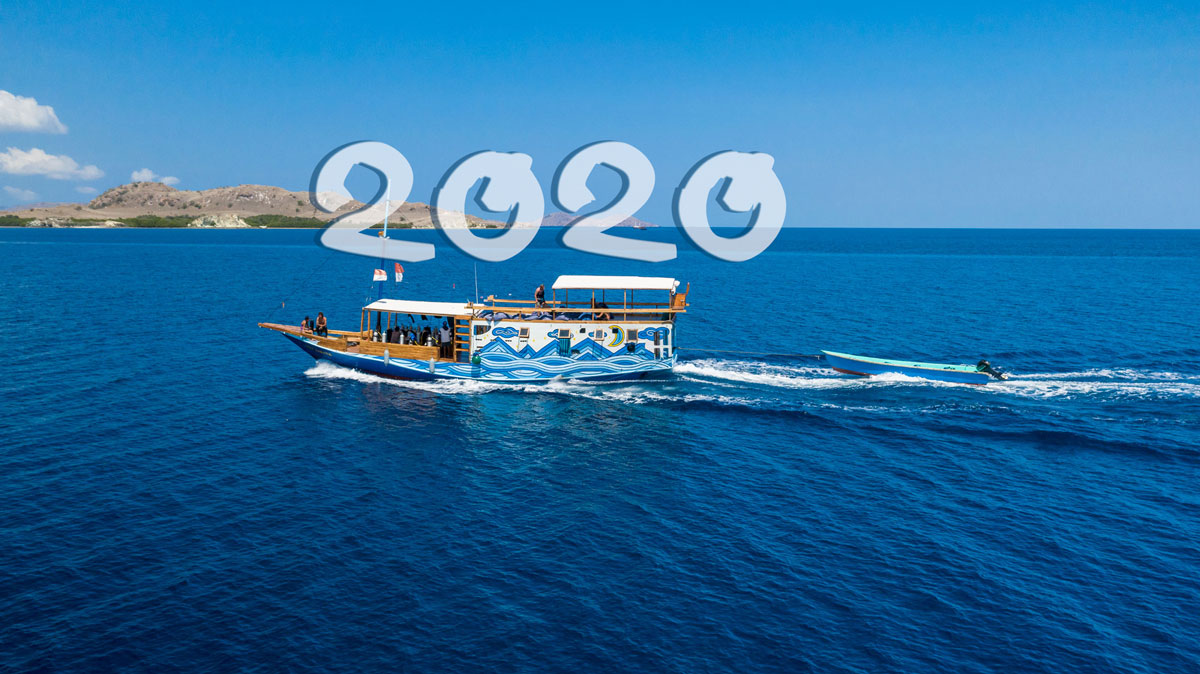 What to do until borders open again
Respect the rules in your country about social distancing or full on quarantine. We all want this to pass as quickly as possible so we need to work together here. Connect with everyone you can online. Here at Azul, we are doubling down our efforts on YouTube so you can get even more content from us on our channel. Stay positive, we're all in this shit-show together ??
Book a trip to Komodo and imagine yourself in Indonesia one day
Finally, if you have the ability and you would like to support our small business, pre-book a diving trip with us. These pre-bookings will not have an expiration date so even if you don't think you'll be able to come for a couple of years, we can book it. Azul has had a good first year, but we are still a new business and we appreciate any help we can get as we aim to survive this downfall in the economy. If you would like to pre-book, just email us and we will send you more details about visiting in the future. 
We love you guys and we appreciate all of you!!!
Team Azul Unlimited